Caramel Latte E-Liquid by Ohm Brew 50/50 Nic Salts
Caramel Latte eliquid by Ohm Brew is a rich tasting coffee eliquid that has dark notes on inhale with a sweet exhale. Available in a 50% VG ratio, this blend is most compatible with mouth to lung devices.
Caramel Latte comes in a 10ml TPD compliant bottle, featuring 3mg - 18mg salt nicotine strengths. Salt nicotine interferes less with the liquids overall flavour and provides a smoother throat hit.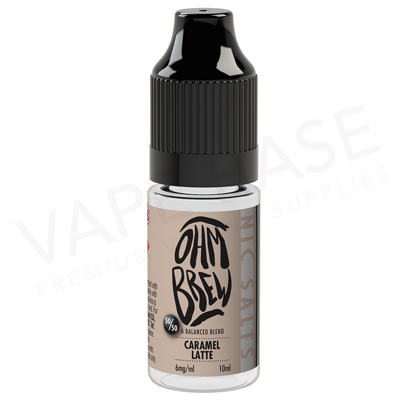 eLiquid Bottle Size:

10ml

eLiquid Brand:

Ohm Brew

eLiquid Mix:

50% VG

Nicotine Strength:

3mg , 6mg , 12mg , 18mg

Product Type:

TPD Eliquid
Alternate Choices
Product Categories