Nicotine Booster Shots
Nicotine Booster Shots
Nicotine shots are a quick and convenient way for your customers to create large amounts of nicotine-containing e-liquid when combined with a shortfill. Our 10ml nicotine shots are available in not only a range of nicotine strengths, but also different VG/PG ratios so there's a shot for every shortfill we stock.
We only stock quality nicotine boosters and we have offerings from ZAP, Top Shot, Element and PlusNic.
Nic Nic By My Vapery are a collection of nicotine booster shots that have been designed for use with shortfill eliquids. There are four different version of the Nic Nic booster shot: 70% VG, 100% VG, Ice Shot and Salt Shot. By adding a nicotine shot to a 0mg shortfill eliquids, you will increase the overall nicotine content. For example an 18mg 10ml nicotine shot added to 50ml of 0mg eliquid will give you 60ml of 3mg eliquid.
Element created a custom series of salt nicotine booster shots that use the same salt nicotine found in their NS10 and NS20 e-liquids. Designed for use with shortfills, they feature a 20mg concentration. This particular salt nicotine blend creates a smooth throat hit, absorbs faster and won't impact the flavour of e-liquid when added.
Top Shot nicotine booster shots have been designed for use with shortfill e-liquids. Some of the best value for money nic shots on the market, without sacrificing quality. There are two versions available. One that uses standard nicotine for a noticeable throat hit, the other uses salt nicotine for a smooth throat hit.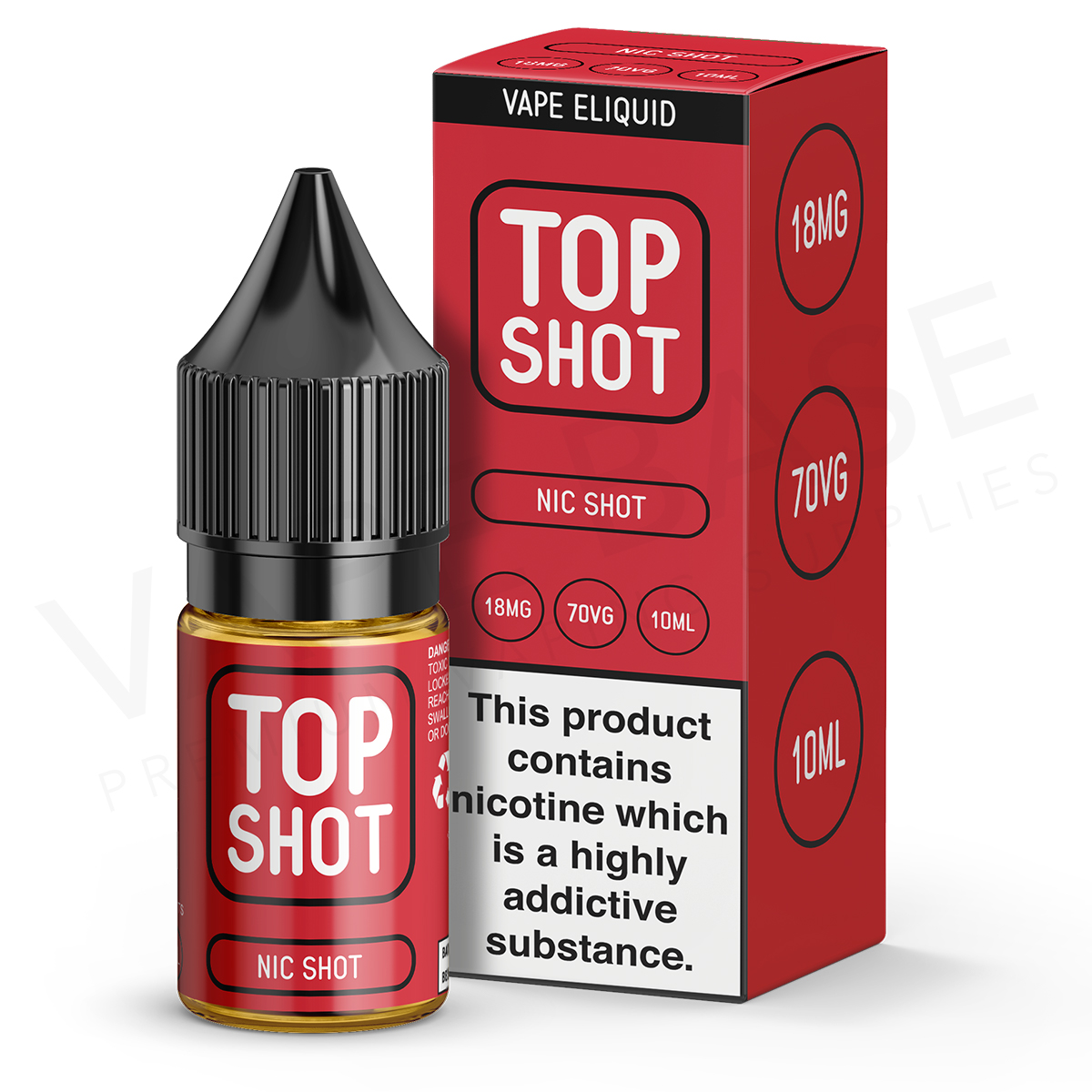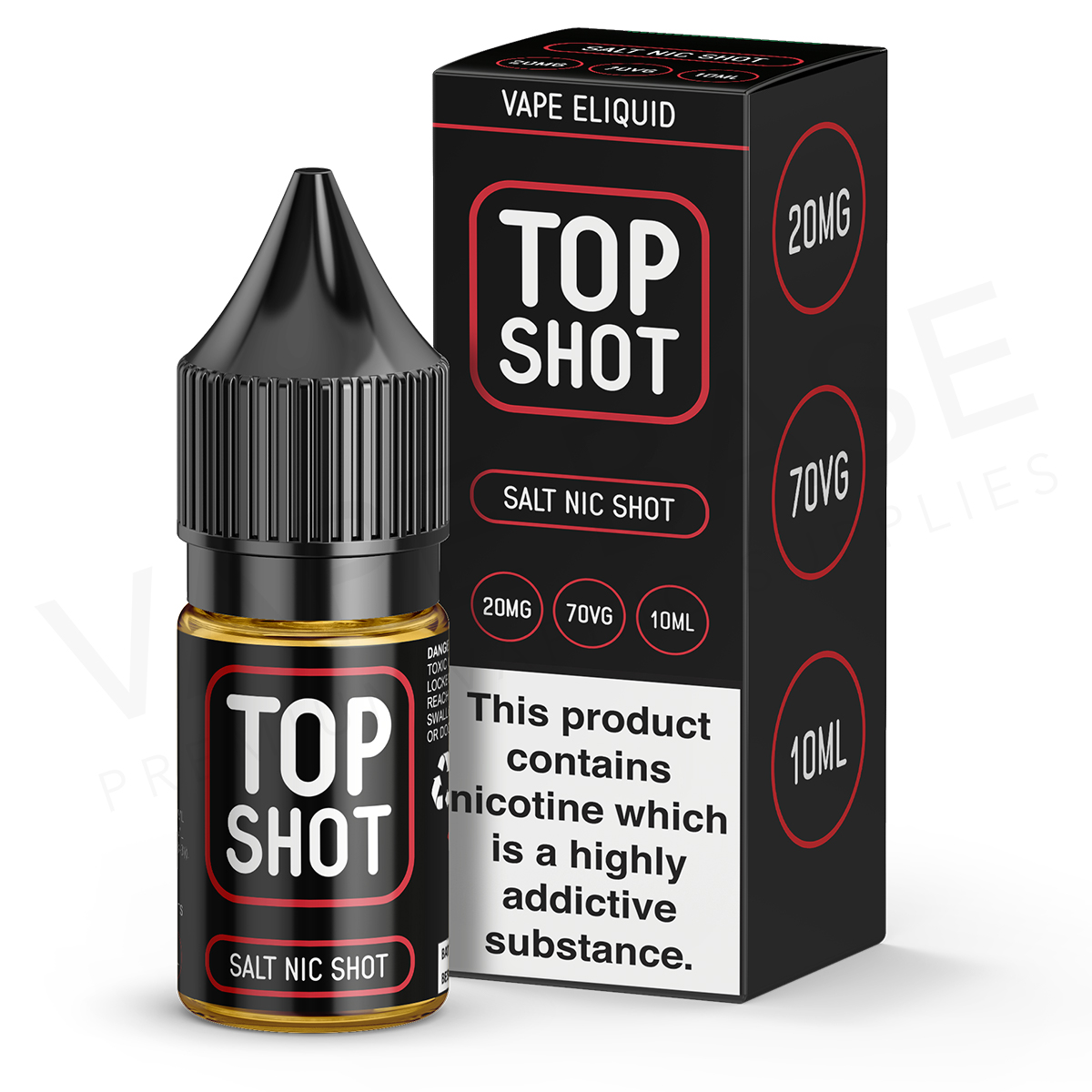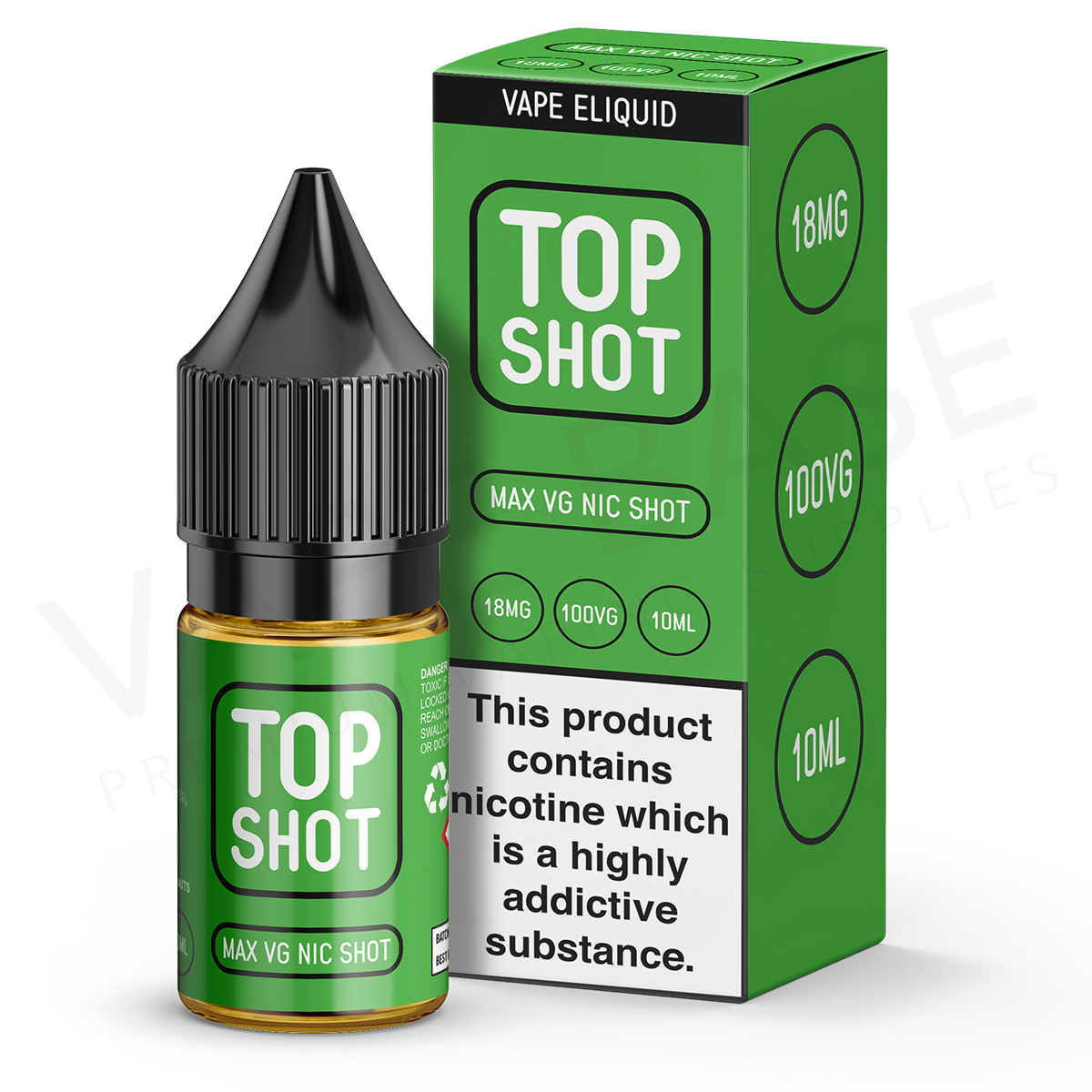 ZAP! Juice nicotine booster shots have been designed for use with shortfill e-liquids. They use salt nicotine, so when added they create an e-liquid that provides a smooth throat hit when vaped. Manufactured in the UK this shot has a 70% VG concentration.