IVG Premium E-Liquids
IVG Premium E-Liquids
The creators of IVG Premium E-Liquids (formally known as "I Love VG") absolutely love and have a passion for Vaping and E-Liquids. So much so, they decided to name their E-Juice brand after their affinity for Vegetable Glycerine, in particular, VG is the main ingredient in any e-liquid mainly responsible to give you smooth and big clouds.
The British e-liquid company's flavours are vaped by millions of vapers in over 60 countries and 6 continents. Winner of multiple international awards, IVG offers a huge range of mouth-watering e-liquid flavours, there is a flavour ready to satisfy every taste bud. IVG's vision has always been to settle for nothing less than excellence. The shortfill range is blended at a ratio of 70%VG 30% PG to give you smooth and tantalising flavoured clouds. IVG's profiles are blended carefully which includes Sweets/Candy, Fruits, Desserts, Menthols and Tobaccos.
IVG Chew is another offshoot of the IVG collection, this range specialising in bubblegum fused flavours. Available as 50ml of eliquid in 60ml shortfill bottles, with space for a 10ml nicotine shot of your choice, these ejuices feature a 70% VG ratio, ideal for sub ohm vaping.
Manufactured in California, USA, the IVG custard range are a series of rich dessert flavour eliquids. At their core, each unique blend features a vanilla custard note, combined with candy, fruit and nuts.
Designed for sub ohm vaping these 50ml shortfills have a 70% VG mix ratio, with room in each bottle to add a 10ml nicotine booster shot.
IVG Desserts eliquids are a collection of sweet and layered dessert flavours, available in 50ml shortfills. Apple Berry Crumble, Cinnamon Dough, Jam Roly Poly and the rest of the range feature a 70% VG blend for sub ohm vaping. Each shortfill has room for the 10ml nicotine shot of your choice.
Manufactured in the UK in an ISO 7 Clean Room, the IVG 50/50 eliquid collection consists of a range of blends that include popular flavours such as Apple, Cookies, Cola, Bubblegum and Mint.
The eliquids are packaged in 10ml TPD compliant bottles featuring a 50% VG blend and are available in 6mg, 12mg and 18mg nicotine strengths.
The IVG Lemonade range is mixed and bottled in the UK. Still focussed on clear flavours, IVG have turned their attention to classic lemonade blends for this range. Available in a 70% VG concentration for increased cloud production, these blends are available as 50ml shortfills and there's room in each bottle for a 10ml nicotine booster.
The IVG Salts collection is mixed and bottled in the UK. This collection of salt nicotine e-liquids provides a smooth throaty when vaped, available in 10mg and 20mg nicotine content.
A range of classic flavours including fruit, candy and menthol blends are available to suit a range of tastes. The 10ml bottles are easy to take on the go and are fitted with childproof caps and tamper-evident seals.
IVG has created the IVG No Ice range with an emphasis on flavour. Featuring classic candy blends, these eliquids combine authentic-tasting fruit notes with a sugary exhale.
Available in a 70% VG blend, this collection works best for sub ohm vaping, with sub ohm tanks and kits; creating large clouds, without sacrificing flavour.
While these are 0mg eliquids, there's room in each bottle to add the 10ml nicotine booster shot of your choice.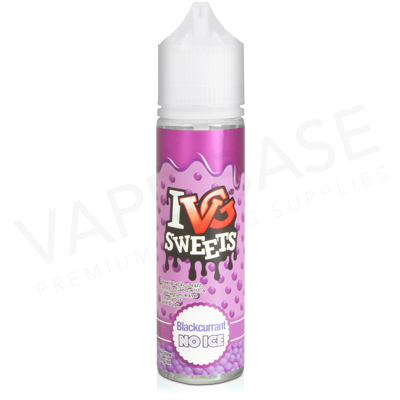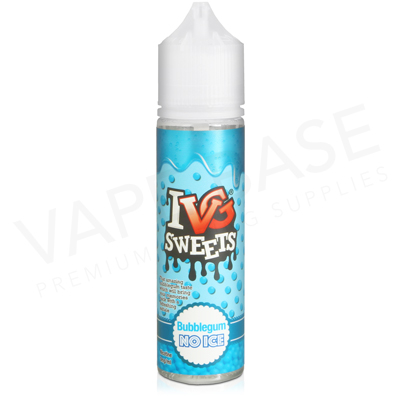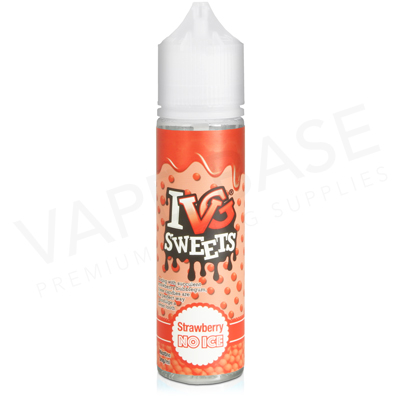 The IVG Pops range combines classic fruit and syrup flavours with a sugary lollipop, the result is a balanced vape in a 70% VG blend, that's ideal for sub ohm vaping - creating big clouds with taste to match. Blue Lollipop, Bubblegum Millions Lollipop and the rest of the collection are available in a 50ml shortfill bottle, with room in each for the 10ml nicotine shot of your choice.
The IVG pod kit has been designed as a simple and reliable introduction into vaping. The starter kit option will contain everything your customers will need to start vaping, including a device and four prefilled e-liquid pods. The pods are also available separately and use a special 20mg salt nicotine blend for a smooth throat hit.
Please note: Every IVG pod uses a special e-liquid and coil separation system. When a pod is installed into a device for the first time, it should be left upright for five minutes, to allow the wick to soak up e-liquid to stop a dry hit or coil burning to occur.
IVG Sweets eLiquid features a more nostalgic take on flavours. Bubblegum Millions, Cola Bottles and Raspberry sticks are all flavours present in this range.
Each bottle comes in a 50ml short fill form giving you the option of adding your own nicotine booster shot.
All the flavours in the IVG Sweets range are at a 70% VG making it ideal for sub ohm users.