Wick Liquor
Wick Liquor
Based in Staffordshire, UK. Wick Liquor eJuices have created some of the most complex vape blends we've seen in eliquid from the UK.
With unique flavour blends such as Cholo Sugar Skull Cake & Malibu Loganberry Pulp, there's a tastebud adventure to be had with Wick Liquor.
Miyako e-liquids are made in the UK by Wick Liquor. Taking their commitment to flavour to the next level, this is a collection of Japanese inspired blends all of which feature a pastry and yoghurt base complemented by ripe-tasting fruits. Available in a 70% VG concentration they are ideal for sub ohm vaping, each 50ml shortfill has room for a 10ml nicotine booster shot.
Bones e-liquid has been created by Wick Liquor, this range features two distinct candy flavours - ideal for customers in the mood for a sweet vape. Available as a 100ml shortfill, there's room in each bottle for two 10ml nicotine shots. Featuring an 80% VG concentration, they work best with sub ohm tanks and kits.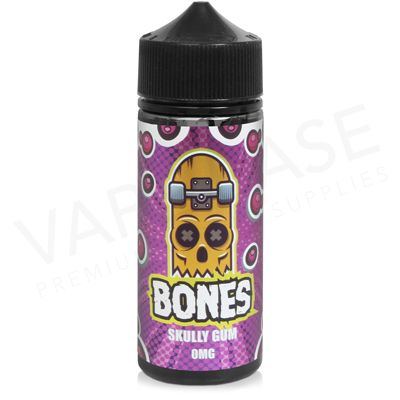 Wick Liquor 10ml e-liquids are mixed and bottled in the UK. Featuring an 80% VG concentration each blend offers a balance of cloud and flavour production. Thanks to the option of 0mg, 3mg and 6mg nicotine strengths - customers have the choice of matching flavour with their ideal nicotine strength.
Wick Liquor Big Block e-liquids are all 50ml shortfills that feature the flavours from the classic Wick Liquor range. Featuring exotic fruit and pastry blends, they're one of the most popular UK-made ranges.
Each 50ml shortfill has room for a 10ml nicotine booster shot, giving your customers a simple way to create larger amounts eliquid that contain nicotine. Thanks to the 80% VG concentration they create large amounts of vapour and work best with a sub ohm kit.
Juggernaut eliquid by Wick Liquor is a 150ml 0mg Shortfill heavyweight. These beast sized bottles present the knockout punch when it comes to the global fight for Shortfill supremacy.
These are supplied in a 200ml unicorn bottle that carries 150ml eliquid, allowing you to easily add 3 x 10ml 18mg bottles of your chosen nic shot, resulting in a 180ml of 3mg eliquid.
Wick Liquor Salt Nicotine e-liquids combines the distinct and classic taste of wick liquor blends and gives it the salt nic treatment. The result is a series of e-liquids that deliver a clear flavour and smooth throat hit. Each 10ml e-liquid is available in a 50% VG concentration - ideal for pod kits and features a 20mg nicotine strength.