Smok RPM Pod & Coil Kit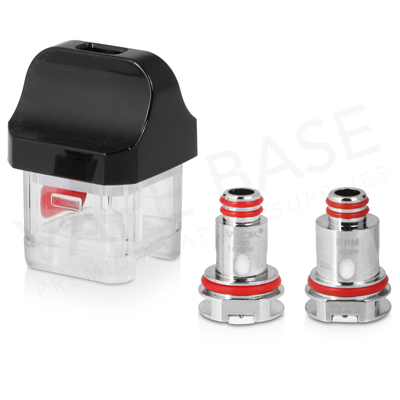 Hardware Brand:

Smok

Hardware Product Type:

Refillable Pod , Vape Coils

Product Type:

Pods (Open)

Vape Pod Fill Type:

Side Fill

Vape Pod Resistance:

0.3 ohm , 0.4 ohm

Vape Pod Size:

2ml

Vape Pods Type:

Refillable Pods , Replaceable Coil

RRP

£6.99
The Smok RPM40 Coil & Pod kit has been designed for use with the Smok RPM40 vape kit. Each kit contains a 2ml refillable pod and two RPM coils, providing your customers with all the replacement parts they'll need to keep using their kit.
This kit enables users to try both mouth to lung and sub ohm vaping, as two versions of the RPM coil have been included - a 0.4 Ohm mesh coil, that will create large amounts of vapour, as well as an MTL RPM coil for mouth to lung vaping.
Each pod can be refilled multiple times, and thanks to the coil options, you can pair the kit with either high VG or high PG e-liquids.
Alternate Choices