Smok Novo 4 Pod Kit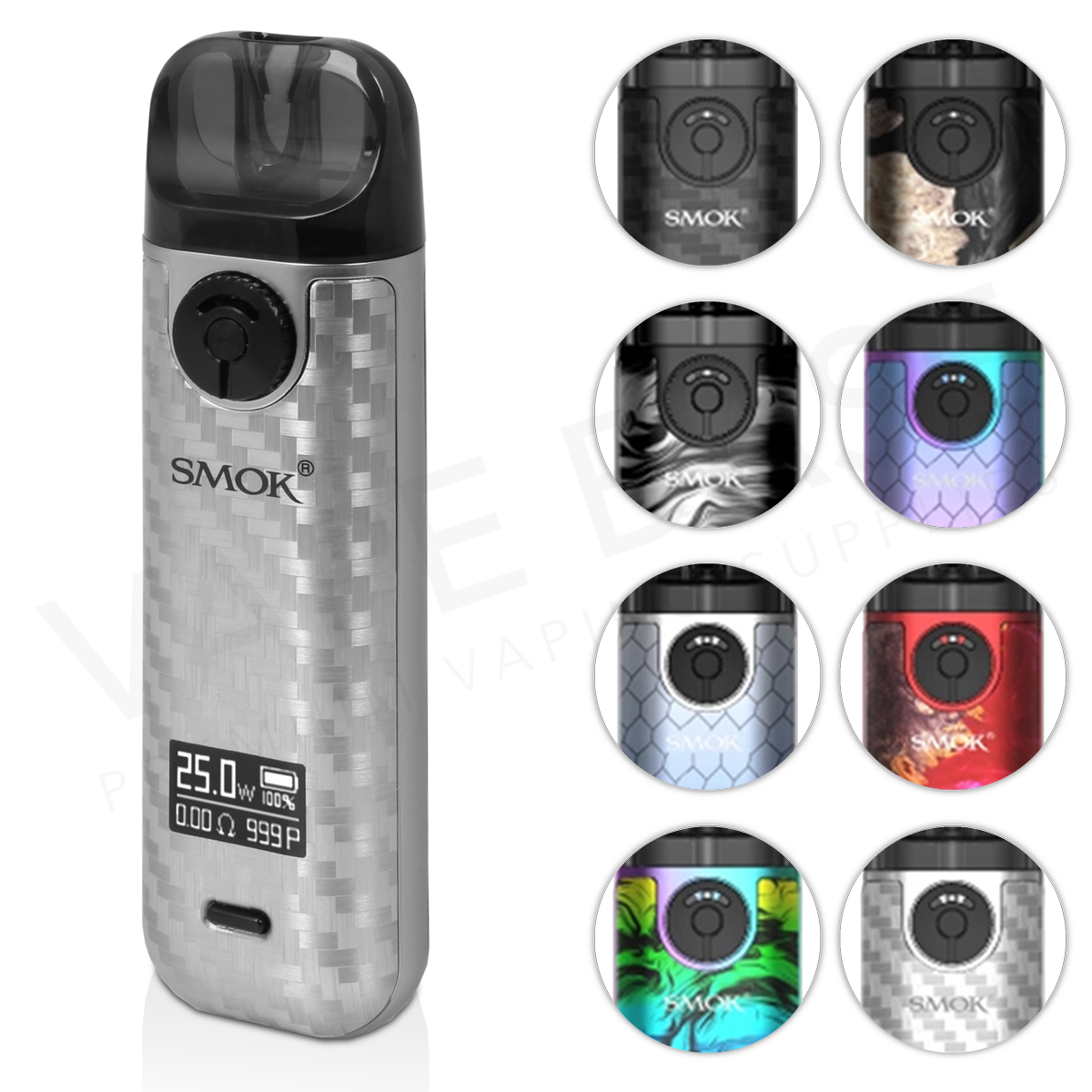 Hardware Brand:

Smok

Hardware Product Type:

Open Pod Kit , Vaping Kit

Mod Battery Type:

Built In Battery

Product Type:

Open Hardware

Vape Kit Battery Type:

Built In Battery

Vape Kit Eliquid Type:

50VG / 50PG (Universal) , High PG (Mouth-To-Lung) , Refillable Pods

Vape Kit Features:

Variable Wattage

Vape Kit Type:

POD Style

Vape Kit User Type:

Beginner Vaper
The Smok Novo 4 pod kit is an updated version of the earlier Novo models, this new option features an adjustable 25W max output and is powered by a high capacity 800mAh battery. Retaining the classic pocket-friendly design of the original Novo, the Novo 4 is the ideal recommendation for first-time vapers and experienced ones alike. Each kit comes complete with a refillable 2ml pod and two specially designed LP1 0.8 Ohm mesh coils for MTL vaping.
The option of an adjustable power output gives your customers the option to increase or decrease vapour production to deliver a vape that suits their particular vaping style. Adjustments are simple thanks to the clear display screen and tactile buttons. Both of the 0.8 Ohm coils feature a mesh build that can heat more e-liquid at a faster rate, delivering better flavour from e-liquid. There are two other LP1 coils available that both work for MTL vaping.
When it comes to selecting an e-liquid, we recommend either a 50/50 or high PG e-liquid for best results.
Alternate Choices