Smok Mico Pod Kit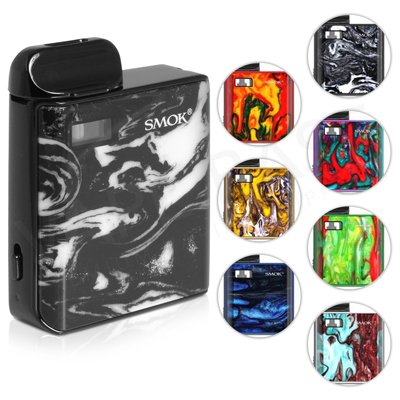 Hardware Brand:

Smok

Hardware Product Type:

Open Pod Kit

Product Type:

Pods (Open)
The Smok Mico is one of the smallest pod devices available on the market today, designed to be used wherever you go. Despite it's size it still boasts a 700mah built-in battery and a range of safety features.
A dedicated on/off switch means that there's a reduced risk of auto-firing when the device is not in use. When unlocked there are no buttons or menu systems to navigate, inhaling on the mouthpiece will operate the device, with a fixed wattage ensuring a consistent vape.
The Mico uses refillable 0.7ml pods, that can be filled a number of times before needing to be disposed of. Two versions of this pod come with each kit and there are replacement pods available to order.
One pod uses a 0.8 Ohm mesh coil that has been designed for increased cloud and flavour production, thanks to the low resistance and mesh technology. The other pod uses a 1.7 Ohm coil, and has been designed for a more restricted inhale and increased cloud production.
Alternate Choices