Silver E-Liquid by Nasty Juice Salts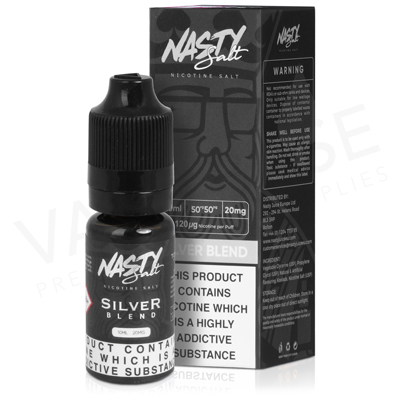 eLiquid Bottle Size:

10ml

eLiquid Brand:

Nasty Juice

Eliquid Flavour Group:

Spices, Nuts & Herbs , Tobacco

eLiquid Mix:

50% VG

Eliquid Nicotine Strength:

10mg , 20mg

Eliquid Nicotine Type:

Salt Nicotine

Product Type:

TPD Eliquid
Silver e-liquid by Nasty Juice is a tobacco flavour with rich and smooth notes, by pairing the tobacco with vanilla custard, Nasty has created a blend that has a sweet finish.
Featuring a 50% VG mix ratio, this e-liquid works best with starter kits and pod devices.
Silver uses salt nicotine that creates a smooth throat hit when vaped, users have the option of 10mg or 20mg nicotine strengths.
Alternate Choices