Nasty Juice

Nasty Juice
Since 2016, Nasty Juice has been developing e-liquids for the worldwide market. Their unique take on fruit blends fused with a special mint flavour known as 'low mint' has led them to become one of the most popular brands available today. Building on their success they have created a number of sub-ranges including dedicated nic salt and tobacco collection, with the option of e-liquids in high VG and high PG concentrations.
To complete their offering, Nasty Juice has also created disposable devices. Requiring zero maintenance, these devices are available in a range of flavours and all use nic salt to guarantee a smooth throat hit.
The Nasty Juice high VG e-liquid collection combines the classic fruit and mint fusions of Nasty Juice and increases the VG content to 70%, to create larger amounts of vapour. Available in 5 x 10ml multipacks they're an easy way for your customers to purchase large amounts of nicotine-containing e-liquid. Featuring either a 3mg or 6mg nicotine strength.
Nasty Juice Nicotine Salt e-liquids combine classic tastes with a smooth throat hit. The master mixologists at Nasty have hand-picked the most popular flavours from their other ranges and paired them with salt nicotine, in strengths of 10mg and 20mg. Available in a 50% VG concentration they will produce a discreet amount of vapour, and work well with any mouth to lung vape kit.
Cush Man e-liquid by Nasty Juice are a range of high VG e-liquids, all of which have a mango flavour base. The mango is combined with other fruits and mint, creating a vape that's sweet and cool. Available as a 50ml shortfill, each underfilled bottle has room for a 10ml nicotine booster shot. Thanks to the 70% VG concentration of each e-liquid, this range is ideal for sub ohm vaping.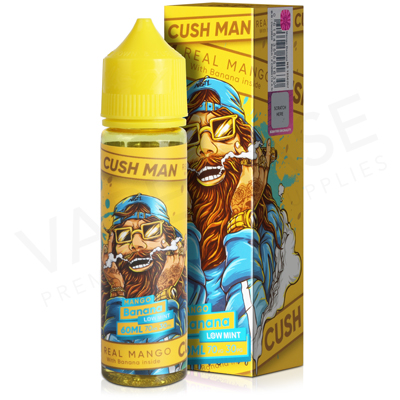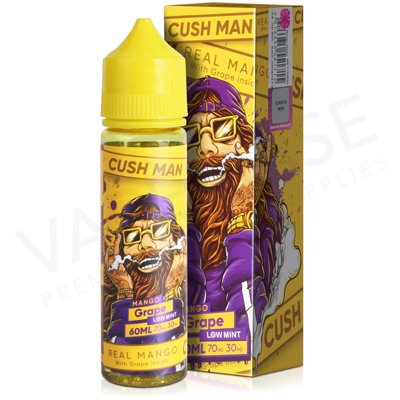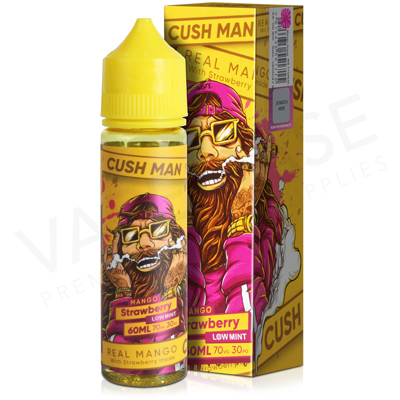 Nasty Juice 50/50 are made in Malaysia. Much like their original range, this collection fuses authentic tasting fruit flavours with cooling low mint. Designed for use with mouth to lung vape kits these are all 50% VG e-liquids, producing discreet amounts of vapour. To match the flavours and the low VG content, these blends are available in a range of nicotine strengths, from 6mg - 18mg.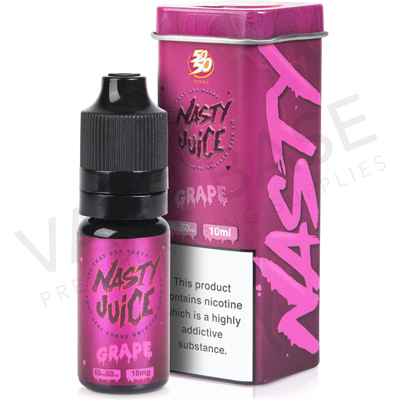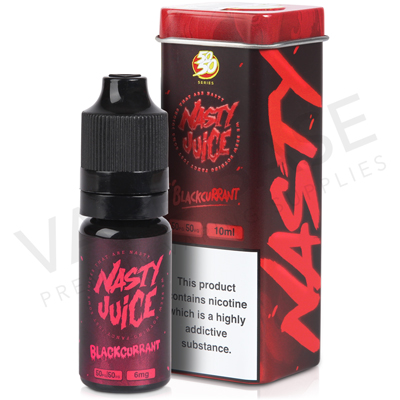 Nasty Juice 50ml shortfills are a popular collection of fruit flavour high VG e-liquids. A great recommendation for your customers who use sub ohm kits, they offer a balance of flavour and vapour production.
Featuring a 70% VG concentration, each 50ml shortfill has room for a 10ml nicotine booster shot. Shortfills like this give your customers more choices when it comes to how much nicotine is in their e-liquid.
Nasty Juice Tobacco e-liquids see the mixology experts at Nasty taking a break from their usual fruit and menthol combinations, instead, they have created a series of rich tobacco blends mixed with nuts, spices and syrups. Available as 50ml shortfills, each bottle has room for a 10ml nicotine booster shot. Featuring a 70% VG concentration, these e-liquids work best with sub ohm kits.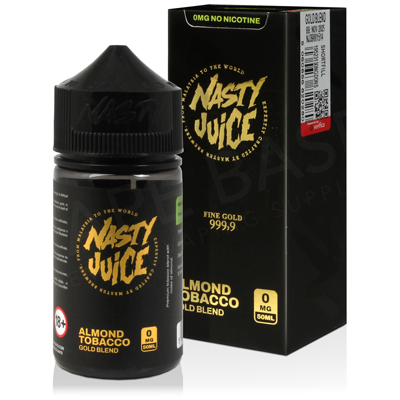 Nasty Juice Yummy Fruity e-liquids have been created for mouth to lung vape kits, offering a sweet fruit flavour and discreet cloud production. Each 50% VG, 10ml e-liquid is available in a 6mg, 12mg or 18mg nicotine strength; this gives your customers the opportunity to match their favourite flavour with their ideal nicotine concentration.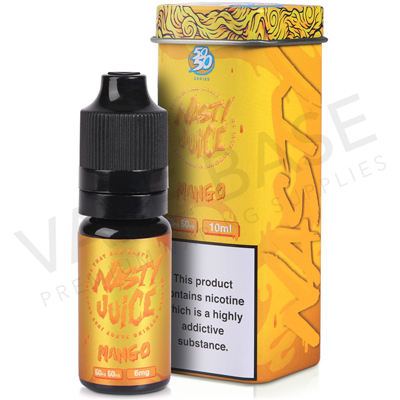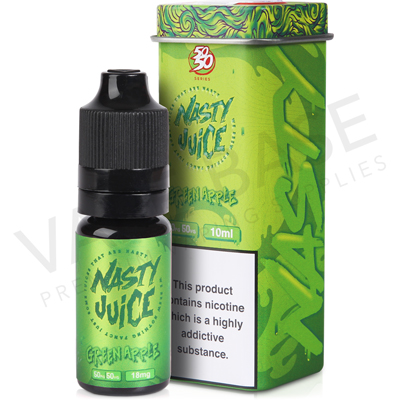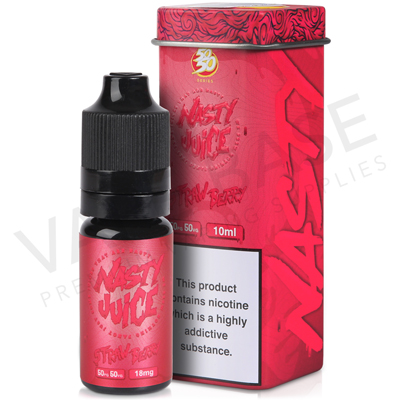 The Shisha collection by Nasty Juice takes classic Shisha flavours, including citrus, mint and fruit, in e-liquid format. Available as 50ml shortfills with space for a 10ml nic shot, these e-liquids contain a 70% VG ratio suited to sub ohm vaping.
The Shisha range is brought to you by Nasty Juice, focusing on authentic shisha flavours in salt nic form. Available in 10ml bottles with 10mg and 20mg salt nicotine strength, these e-liquids contain a 50% VG ratio suited to starter kits and pod devices.