Pink Guava Nic Salt E-Liquid by Aisu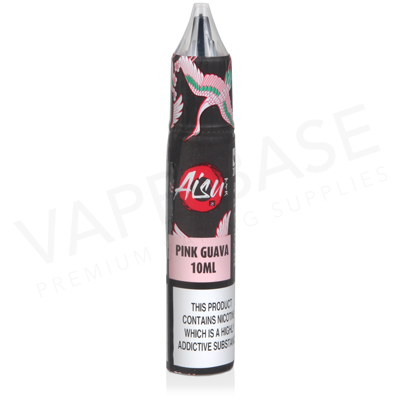 eLiquid Bottle Size:

10ml

eLiquid Brand:

ZAP! Juice

Eliquid Flavour Group:

Menthol & Mint , Other Fruit

eLiquid Mix:

50% VG

Eliquid Nicotine Strength:

10mg , 20mg

Eliquid Nicotine Type:

Salt Nicotine

Product Type:

TPD Eliquid
Pink Guava e-liquid by AISU salt is a simple fruit flavour with a cool endnote. The pink guava starts off sweet but has a tart aftertaste that is countered by the smooth, icy notes.
Aisu salt nicotine e-liquids feature a 10mg and 20mg nicotine strength, but because of the salt nic it will still create a smooth throat hit.
The 50% VG concentration of this e-liquid means that it will work best when paired with a mouth to lung kit, like a pod kit.
Alternate Choices