Mango Banana E-Liquid by Nasty Juice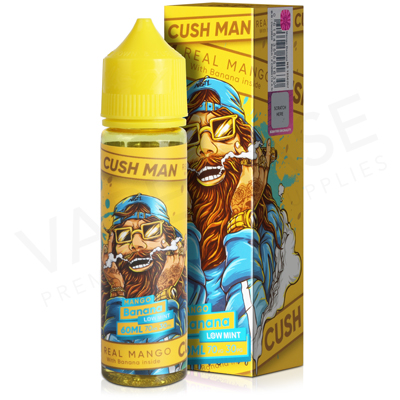 eLiquid Bottle Size:

50ml

eLiquid Brand:

Nasty Juice

Eliquid Flavour Group:

Other Fruit

eLiquid Mix:

70% VG

Eliquid Nicotine Strength:

0mg

Eliquid Nicotine Type:

Nicotine Free (0mg)

Product Type:

Shortfills

RRP

£14.99
Mango Banana shortfill e-liquid by Nasty Juice combines tropical fruits for a sweet vape. The juicy notes of mango are complemented by an authentic-tasting banana and cooled by low mint.
Part of the Cush Man shortfill e-liquid range by Nasty Juice, this 50ml shortfill has room for a 10ml nicotine booster. Shortfills and boosters are a simple way for your customers to create larger amounts of nicotine-containing e-liquid.
Thanks to the 70% VG concentration of this e-liquid, it will create large amounts of vapour and delivers a clear flavour. For best results, we recommend pairing it with a sub ohm vape kit.
Alternate Choices