B'Currant Shortfill E-Liquid by Frumist Menthol 100ml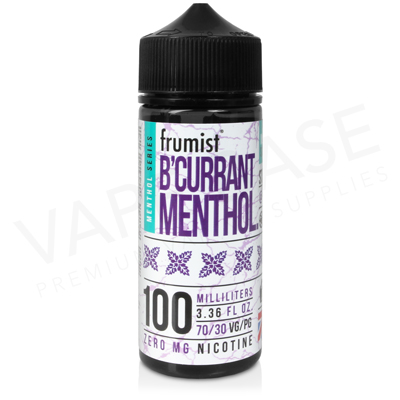 eLiquid Bottle Size:

100ml

eLiquid Brand:

Frumist

Eliquid Flavour Group:

Menthol & Mint , Other Fruit

eLiquid Mix:

70% VG

Eliquid Nicotine Strength:

0mg

Eliquid Nicotine Type:

Nicotine Free (0mg)

Product Type:

Shortfills

RRP

£14.99
B'currant shortfill e-liquid by Frumist Menthol is a simple blend with a cool twist. The sweet and juicy taste of ripe blackcurrant is softened by notes of menthol.
Featuring a 0mg nicotine strength, this 100ml shortfill has room for two 10ml nicotine shots to increase nicotine content.
This 70% VG e-liquid will create a larger amount of vapour and will work best with a sub ohm vape kit.
Alternate Choices