Vaporesso Luxe Q Pod Kit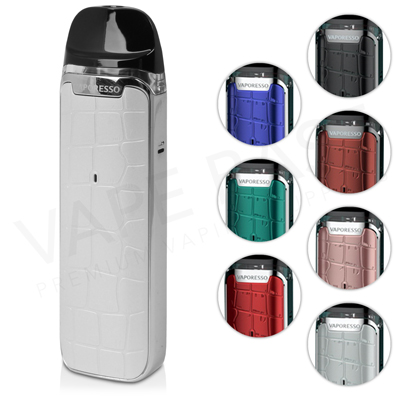 Hardware Brand:

Vaporesso

Hardware Product Type:

Open Pod Kit

Product Type:

Open Hardware

Vape Kit Battery Type:

Built In Battery

Vape Kit Eliquid Type:

50VG / 50PG (Universal) , High PG (Mouth-To-Lung) , Refillable Pods

Vape Kit Features:

Fixed Wattage

Vape Kit Type:

POD Style

Vape Kit User Type:

Beginner Vaper , First Time Switcher
The Vaporesso Luxe Q pod kit has been designed to be as simple as possible, making it the ideal recommendation for new vapers, as well as existing vapers searching for compact option. Powered by a long-lasting 1000mAh battery that can be recharged in an hour, it's capable of a 13W max output for MTL vaping. Each kit comes complete with two Q pods, with either a 0.8 Ohm or 1.2 Ohm built-in coil.
Small enough to fit in pockets and bags, the Luxe Q features inhale activation and fixed power output. This means a vape that feels closer to a cigarette, while at the same time a more consistent level of vapour production. Users can also pick between two airflow styles by simply rotating the pod and re-inserting it into the device. Both the 0.8 Ohm and 1.2 Ohm pod produce a small amount of vapour and use mesh coils for improved flavour.
We recommend pairing this kit with either a 50/50 or high PG e-liquid.
Alternate Choices