Uwell Caliburn AK2 Pod Kit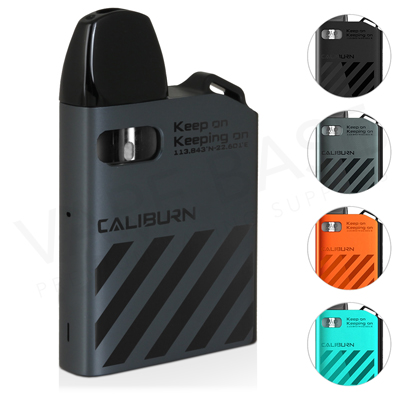 Hardware Brand:

Uwell

Hardware Product Type:

Open Pod Kit

Product Type:

Open Hardware

Vape Kit Battery Type:

Built In Battery

Vape Kit Type:

50VG / 50PG (Universal) , High PG (Mouth-To-Lung) , Refillable Pods

Vape Kit Features:

Fixed Wattage , Inhale Activated

Vape Kit Type:

POD Style

Vape Kit User Type:

Beginner Vaper , First Time Switcher

Vape Pod Fill Type:

Top Fill

Vape Pod Resistance:

0.9 ohm

Vape Pod Size:

2ml

Vape Pods Type:

Refillable Pods
The Uwell Caliburn AK2 pod vape kit is a small, simple option that's ideal for new vapers. A re-design of the classic Caliburn Koko, this new version is slimmer than the original. Powered by a built-in 520mAh battery, it's ideal for customers who need a vape they can use all day between charges. Each kit comes complete with two refillable Caliburn A2 pods that use built-in mesh coils. Delivering an MTL vape, this kit offers a more discreet option all-round.
Featuring inhale activation, this kit is simple to use and there are no menu systems or buttons to deal with. Inhaling will cause the kit to produce a small amount of vapour for an MTL vape that feels closer to a cigarette. The Caliburn A2 pods included will help create better flavour from e-liquid thanks to the mesh build. The built-in design also means that there are no coil changes required.
When it comes to e-liquid, you can recommend a 50/50 or high PG e-liquid.
Alternate Choices