Uwell Amulet Watch Pod System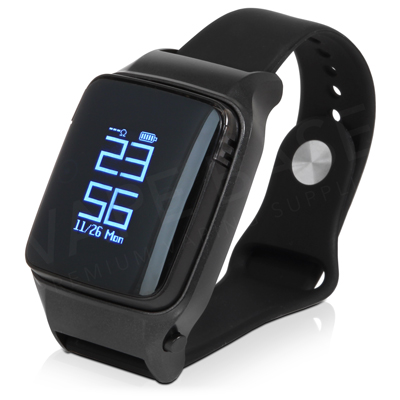 Hardware Brand:

Uwell

Hardware Product Type:

Open Pod Kit

Product Type:

Open Hardware

RRP

£39.99
The Uwell Amulet pod kit is sleek and discreet, it is the first wristwatch, vape device combination. Small in size it boasts a 370mAh battery and uses 2ml refillable pods. Designed for mouth to lung vaping, this kit produces a discreet amount of vapour, this vaping style and simple operation makes it ideal for users of all experience levels.
Featuring a responsive touch screen the pod slots securely into a strap, in this form it looks no different than a smartwatch. The menu system is easy to navigate, allowing you to set the date and time. When removed, the pod itself is inhale activated so there's no buttons or user interfaces to contend with.
Refillable, the 2ml Uwell Amulet pod can be refilled multiple times before needing to be changed. Inside each pod is a 1.4 Ohm coil that produces a small amount of vapour that will allow you to mimic the inhale of a cigarette. For best results, we recommend pairing this pod with a high PG e-liquid, that is 50% PG or higher.
Alternate Choices