Triple Mint Hybrid Salt E-Liquid by Riot Squad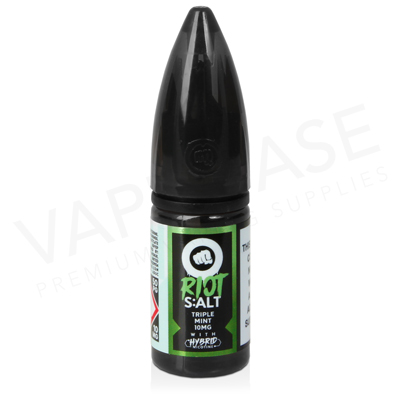 10 x 10ml Outer
Bottle Size:

10ml

Brand:

Riot Squad

Flavour Group:

Menthol & Mint

Mix:

50% VG

Nicotine Strength:

5mg , 10mg , 20mg

Nicotine Type:

Hybrid Nicotine

Product Type:

TPD Eliquid
Triple Mint nic salt by Riot Squad delivers a sharp vape with a distinct focus on mint flavour. Powerful peppermint is blended with the more subtle spearmint and menthol to create this spicy, icy, yet sweet blend.
Triple Mint uses a hybrid nicotine blend that combines freebase and salt nicotine. Available in 5mg, 10mg and 20mg nicotine concentration.
Please Note: £3.99 RRP is per 10ml Bottle.
Alternate Choices