The Cuban Nic Salt E-Liquid by Ohm Brew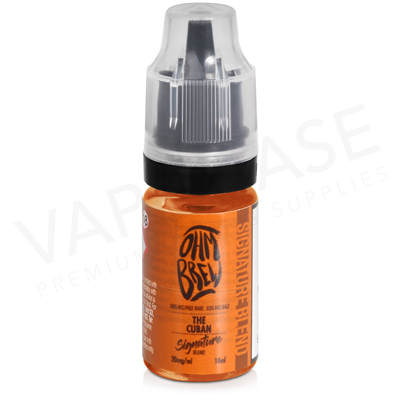 eLiquid Bottle Size:

10ml

eLiquid Brand:

Ohm Brew

Eliquid Flavour Group:

Tobacco

eLiquid Mix:

50% VG

Eliquid Nicotine Strength:

20mg

Eliquid Nicotine Type:

Hybrid Nicotine

Product Type:

TPD Eliquid

RRP

£3.99
The Cuban e-liquid by Ohm Brew Signature is a rich tobacco flavour. On inhale, the sweet and woody notes of Havana tobacco leaf are intensified by the hint of spices on exhale.
Part of the Ohm Brew Signature series, this e-liquid features a hybrid nicotine blend. By combining salt nicotine and freebase nicotine, this e-liquid offers the fast nicotine absorption associated with salt nic, with the noticeable throat hit of freebase nic. Available in a 20mg concentration.
Thanks to the 50% VG mix, The Cuban works very well with mouth to lung vape kits, including pod kits and classic starter kits.
Alternate Choices