Strawberry E-Liquid by Doozy Fifty 50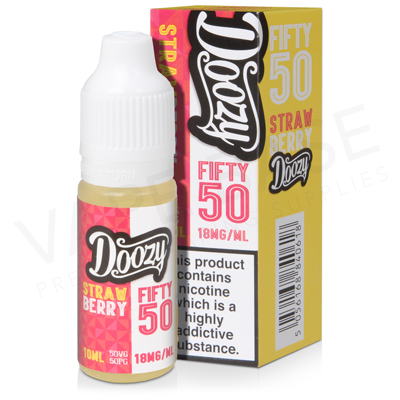 eLiquid Bottle Size:

10ml

eLiquid Brand:

Doozy Vape Co

Eliquid Flavour Group:

Berry Fruit

eLiquid Mix:

50% VG

Eliquid Nicotine Strength:

3mg , 6mg , 12mg , 18mg

Eliquid Nicotine Type:

Freebase Nicotine

Product Type:

TPD Eliquid
Strawberry e-liquid by Doozy Vape Co. was created to be a light all day vape. The authentic taste of summer strawberry features throughout, the sweetness of which is not overpowering.
Featuring a 50% VG concentration, this e-liquid works very will with mouth to lung vape kits such as pod kits. When vaped, this liquid will produce a discreet amount of vapour.
With the option of 6mg, 12mg and 18mg nicotine strengths, there's a nicotine strength to suit most requirements.
Alternate Choices