QYS Vape Starter Kit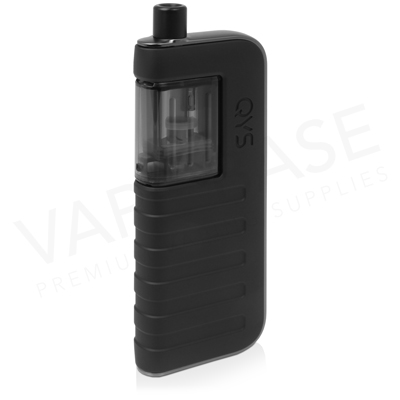 Hardware Brand:

QYS

Hardware Product Type:

Open Pod Kit

Mod User Type:

Beginner Vaper , First Time Switcher , Intermediate Vaper

Product Type:

Open Hardware

Vape Kit Battery Type:

Built In Battery

Vape Kit Eliquid Type:

50VG / 50PG (Universal) , High PG (Mouth-To-Lung) , Refillable Pods

Vape Kit Features:

Adjustable Airflow , Fixed Wattage , High Battery Capacity , Inhale Activated

Vape Kit Type:

Compact Portable Kits , Mouth to Lung kit , POD Style

Vape Kit User Type:

Beginner Vaper , First Time Switcher

Vape Pod Size:

2ml

RRP

£29.99
The QYS Vape kit has been designed as a cost-effective, simple and innovative vape kit. Requiring little maintenance it can be used by vapers of all experience levels particularly first-time switchers. While simple it still offers a degree of customisation not often seen in pod vape kits. Switching between an MTL (Mouth To Lung) and DTL (Direct To Lung) inhale is as simple as flipping the pod.
Features:
Innovative Dual Airflow System
Inhale Activation
950mAh All-Day Vaping Battery
Refillable 2ml E-Liquid Pods
Compatible With 40% PG or Higher E-Liquids
Pass-Through Charging
Ergonomic Design
A 950mAh built-in battery will provide the users up to a full day of vaping between charges, while activating the device is as simple as drawing a breath. Inhale activation means there are no buttons, no menu systems and no complicated set-up required, all your customer will have to do it pick their favourite e-liquid and fill their pod.
By choosing refillable pods, there are no constraints when it comes to e-liquid and the pods work very will any e-liquid that's 40% PG or higher, providing plenty of options when it comes to flavour, nicotine strength and nicotine type. Each pod will last the equivalent of a 10ml bottle of e-liquid.
Contains:
QYS 950mAh Battery Device
2ml Refillable QYS Pod
Quick Charge USB Cable
User Manual
Alternate Choices