Pomegranate, Kiwi & Watermelon Nic Salt E-Liquid by Rachael Rabbit Salts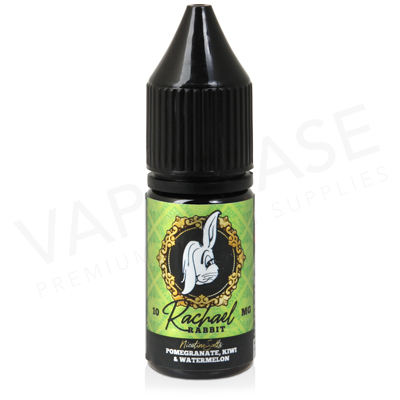 eLiquid Bottle Size:

10ml

eLiquid Brand:

Jack Rabbit Vapes

eLiquid Mix:

50% VG

Nicotine Strength:

20mg

Product Type:

TPD Eliquid

RRP

£4.99
Pomegranate, Kiwi & Watermelon e-liquid by Rachael Rabbit creates a taste that plays between sweet and tart, thanks to the juicy notes of pomegranate and watermelon, with added kiwi flavour.
By using 20mg salt nicotine, this e-liquid will provide a smooth throat hit when vaped; without sacrificing nicotine strength.
Featuring a 50% VG concentration, this e-liquid will produce a discreet amount of vapour, working best with low wattage mouth to lung kits - like pod devices and starter kits.
Alternate Choices