Pacha Mama
Pacha Mama
From the same team behind the Charlie's Chalk Dust range, Pacha Mama eLiquids are a series of delicious fruit-based vapes, with some other tasty additional flavours thrown in the mix.
With a triple blend of different flavours; there's some delectable and interesting notes that include Jackfruit and Pitaya, and a tasty sounding Coconut Cream blend to enjoy.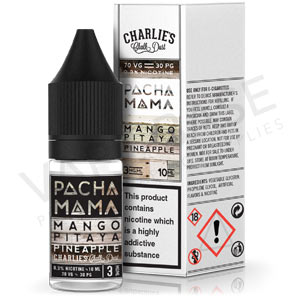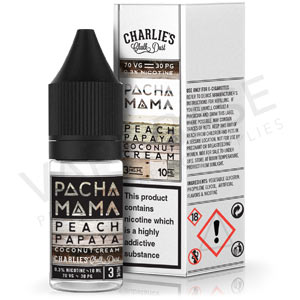 Pacha Mama Salts are by the same creators as Charlie's Chalk Dust, providing distinct tropical fruit flavours in salt nic varieties for a smooth throat hit. Available in 10ml bottles with 10mg and 20mg nicotine strength, these ejuices feature a 50% VG ratio, suited to starter kits and pod devices.
Product Categories