Mixed Berry E-Liquid by Red Liquid 40/60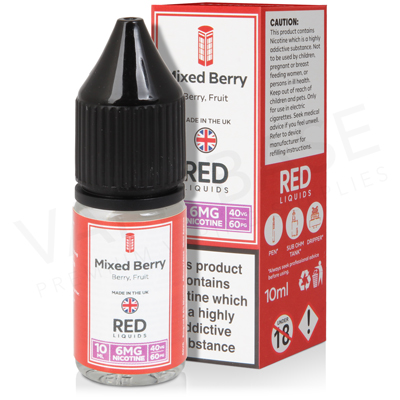 eLiquid Bottle Size:

10ml

eLiquid Brand:

Red Liquid

Eliquid Flavour Group:

Berry Fruit

eLiquid Mix:

40% VG

Eliquid Nicotine Strength:

6mg , 12mg , 18mg

Eliquid Nicotine Type:

Freebase Nicotine

Product Type:

TPD Eliquid
Mixed Berry e-liquid by Red Liquid features the juicy taste of summer berries throughout. A sweet flavour is present on inhale and exhale, which isn't overpowering for a lighter vape.
Available in a 60% PG concentration, this thinner e-liquid will work best with a pod kit and other mouth to lung vape kits.
The option of 6mg, 12mg and 18mg nicotine strengths gives your customers the opportunity of matching their ideal flavour with a nicotine strength that will satisfy their cravings.
Alternate Choices