Liquid State

Liquid State
Handcrafted in the USA, Liquid State eliquids are committed to high quality and responsible manufacturing of their ejuices. They are a Max VG line, and feature some unique and quintessential flavour blends inspired from individual US states.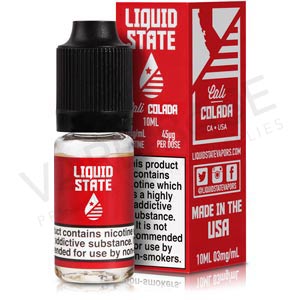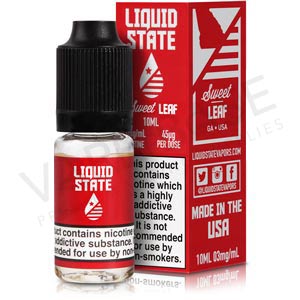 Manufactured in the US, taking inspiration from classic desserts synonymous with US states to create authentic-tasting blends. Flavours in this range include cocktail, tropical fruit, cake and cream blends.
Available as 50ml shortfills, these ejuices have 0mg nicotine strength, the Liquid State shortfill range comes with a 10ml 18mg Top Shot Nicotine Booster that when added will create 60ml of 3mg eliquid.
Ejuices in this range have an 80% VG ratio, suited towards sub ohm vaping.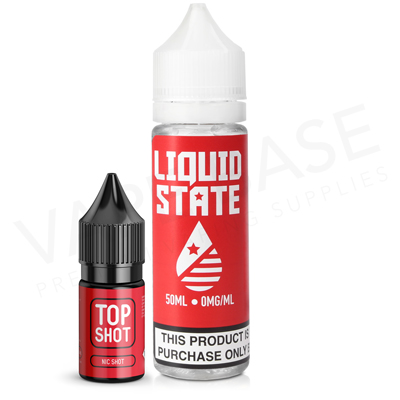 Incl Free Top Shot Nic Shot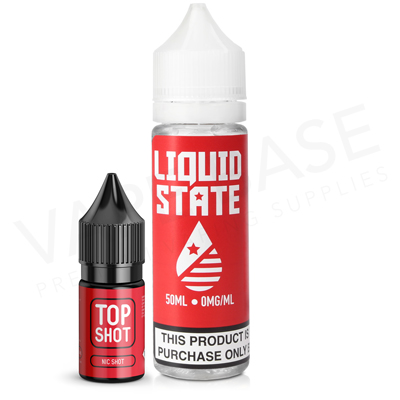 Incl Free Top Shot Nic Shot