Lemon & Lime Lolly Nic Salt E-Liquid by Ohm Brew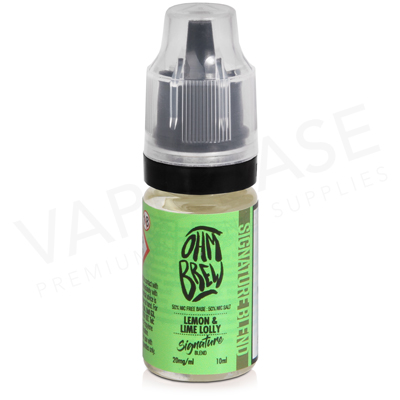 eLiquid Bottle Size:

10ml

eLiquid Brand:

Ohm Brew

Eliquid Flavour Group:

Chocolates & Sweets , Other Fruit

eLiquid Mix:

50% VG

Eliquid Nicotine Strength:

20mg

Eliquid Nicotine Type:

Hybrid Nicotine

Product Type:

TPD Eliquid

RRP

£3.99
Lemon and Lime Lolly e-liquid by Ohm Brew Signature is a unique fusion of cool and sharp notes. The zingy flavour of lemon and lime is countered by the distinctive taste of menthol.
Part of the Ohm Brew Signature series, this e-liquid features a hybrid nicotine blend. By combining salt nicotine and freebase nicotine, this e-liquid offers the fast nicotine absorption associated with salt nic, with the noticeable throat hit of freebase nic. Available in a 20mg concentration.
Thanks to the 50% VG mix, Lemon and Lime works very well with mouth to lung vape kits, including pod kits and classic starter kits.
Alternate Choices