The Kilo 1k brand display unit is a floor standing, self-service unit intended to showcase the Kilo 1k pod device as well as the Kilo 1k flavoured pods.
Constructed from hard-wearing plastic, the transparent shelves can be altered to replenish the 1k pods however is desired. Measuring 75cm (H) x 43cm ( W ) x 25cm (D), this cabinet provides a fitting point of sales solution along with built-in LED lights.
***For more information, contact your Business Development Manager or the Vape Base office.***
****Limited Stock****
Alternate Choices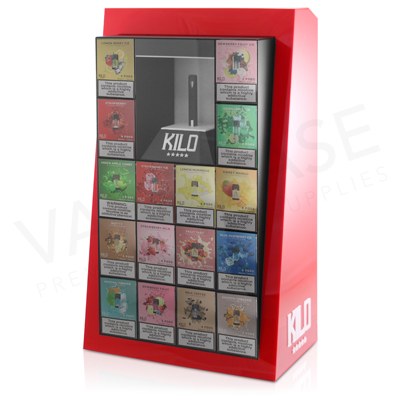 Please call for enquiries!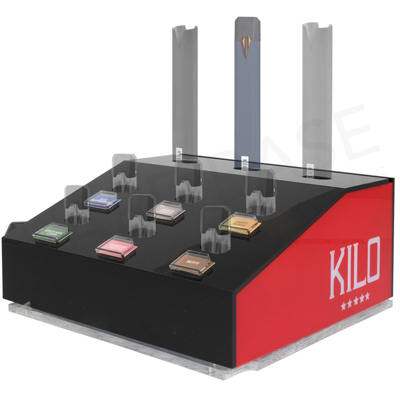 Please call for enquiries!