Innokin Zenith D22 Vape Tank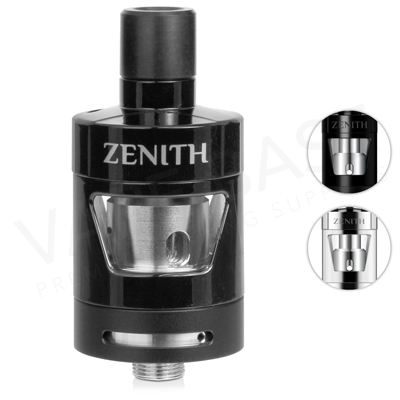 Hardware Brand:

Innokin

Hardware Product Type:

Vape Tank

Product Type:

Open Hardware

RRP

£26.99
The Innokin Zenith D22 Vape Tank is a 22mm atomiser designed for mouth to lung vaping. Featuring a 2ml eliquid capacity, it's compatible with a range of vape devices and eliquids.
Due to the adjustable bottom airflow, it allows for greater control over your inhale coupled with a twist-to-fill top cap which greatly reduces the chance of leaking.
Featuring a pre-installed 0.5 Ohm Plexus-Z mesh coil, it also comes with a spare 1.6 Ohm coil for lower wattage vaping.
Compatible with a range of ejuices, for best performance we'd recommend a high PG eliquid of 40% or above.
Contains:
1 x Zenith D22 Vape Tank

1 x 0.5 Ohm Plexus-Z coil (Pre Installed)

1 x 1.6 Ohm Spare Coil

1 x Spare Curved Mouthpiece

1 x Pack of O Rings

1 x User Manual
Alternate Choices