Guava Limonada Shortfill E-Liquid by Big Tasty 100ml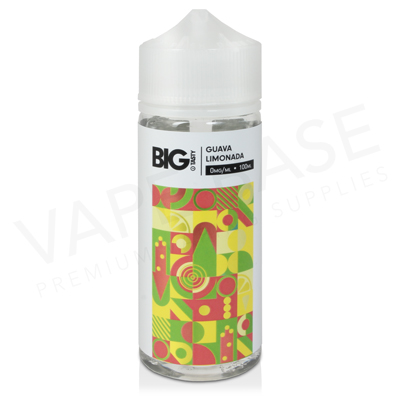 Bottle Size:

100ml

Brand:

Big Tasty

Flavour Group:

Other Fruit

Mix:

70% VG

Nicotine Strength:

0mg

Nicotine Type:

Nicotine Free (0mg)

Product Type:

Shortfills

RRP

£14.99
Guava Limonada shortfill e-liquid by The Big Tasty Exotic is sweet and tangy in equal measure. The fresh taste of tropical guava is sharpened on exhale by the flavour of Italian-style lemons.
This 100ml shortfill is part of The Big Tasty Exotic collection. With room in each bottle for two 10ml nicotine boosters, shortfills like this are a quick way for your customers to create 120ml of nicotine-containing e-liquid.
Blended for sub ohm vaping, this is a 70% VG e-liquid. When vaped it creates a large amount of vapour and flavour to match.
Alternate Choices