Fresh Blueberry Hybrid Salt E-Liquid by Riot Squad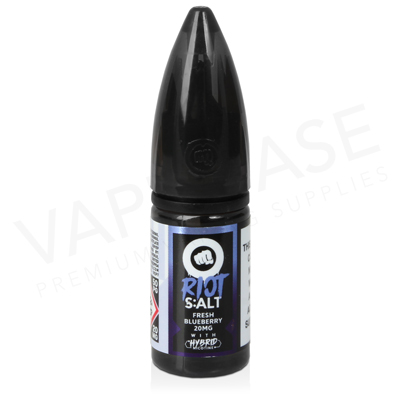 10 x 10ml Outer
Bottle Size:

10ml

Brand:

Riot Squad

Flavour Group:

Berry Fruit

Mix:

50% VG

Nicotine Strength:

5mg , 10mg , 20mg

Nicotine Type:

Hybrid Nicotine

Product Type:

TPD Eliquid
Fresh Blueberry nic salt e-liquid by Riot Squad is a juicy tasting, one-note flavour based on raspberries. The result is a vape that is equally sweet on inhale and exhale.
Fresh Blueberry uses a hybrid nicotine blend that combines freebase and salt nicotine. Available in 5mg, 10mg and 20mg nicotine concentration.
Please Note: £3.99 RRP is per 10ml Bottle.
Alternate Choices