Exotic Mango E-Liquid by Team 120 100ml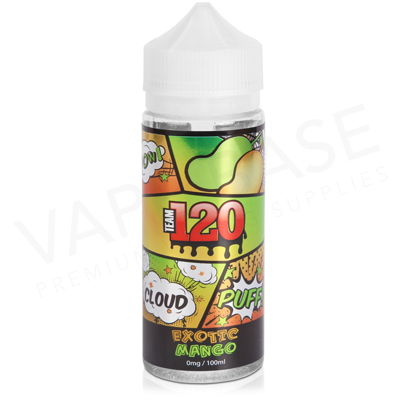 eLiquid Bottle Size:

100ml

eLiquid Brand:

Team 120

Eliquid Flavour Group:

Other Fruit

eLiquid Mix:

70% VG

Eliquid Nicotine Strength:

0mg

Eliquid Nicotine Type:

Nicotine Free (0mg)

Product Type:

Shortfills

RRP

£19.99
Exotic Mango e-liquid by Team 120 is a simple tropical fruit flavour - designed to be an all-day vape. The sweet flavour of mango features heavily on inhale and exhale, with an overall juicy taste.
Available in a 70% VG concentration, this Team 120 e-liquid has been created for sub ohm vaping, and as such will work best with a sub ohm tank or kit. This blend will create a balance of vapour and flavour.
Each 100ml shortfill has room for two, 10ml nicotine booster shots. Shortfills like this give your customers more choice when it comes to how much nicotine is in their e-liquid - for a more personal vaping experience.
Alternate Choices