Cosmic Fog

Cosmic Fog
Cosmic Fog are made in Orange County, California, and are well known among the vaping community for their balanced flavours and mixes; Milk and Honey have been a firm favourite among many vapers since its release.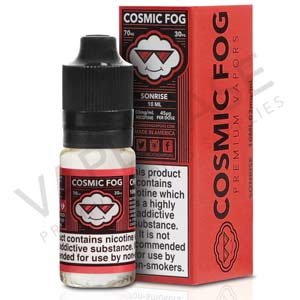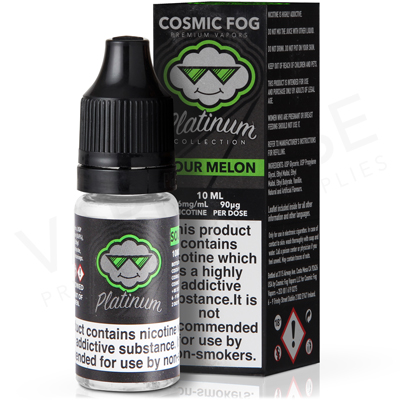 Cosmic Fog 50ml shortfills are the creation of highly regarded US e-liquid mixologists - Cosmic Fog. Combining unique flavours with a high, 70% VG concentration, they offer premium taste and increased vapour production. Available as 50ml shortfills there's a wide range of candy, fruit, menthol, tobacco and dessert blends - to suit most tastes.
Crisp Salts are manufactured in the US, specialising in distinct fruit combination in a salt nicotine format.
Available in 10ml bottles, with a 50% VG ratio, ideally suited to use with a pod device or starter kit.
These e-liquids contain Salt Nicotine. When vaped you'll experience a smoother throat hit compared to standard e-liquids.
The Salty Fog range is mixed and bottled in the USA, by Cosmic Fog. This range of salt nicotine eliquids has been blended to create a smooth throat hit when vaped. A range of fruit, tobacco and menthol flavours are available, in a 50% VG concentration for discreet cloud production. For best results, this range should be used with low wattage devices, like vape starter kits and pod devices.
Cosmic Fog Xcel Sixty range is created in the US, delivering a collection of distinct fruit blends. Flavours include tropical fruit, menthol and cream blends.
Available as 50ml of eliquid in 60ml bottles, with room for a 10ml nicotine shot of your choice. These eliquids have a 70% VG ratio.