Aspire Breeze Vape Coils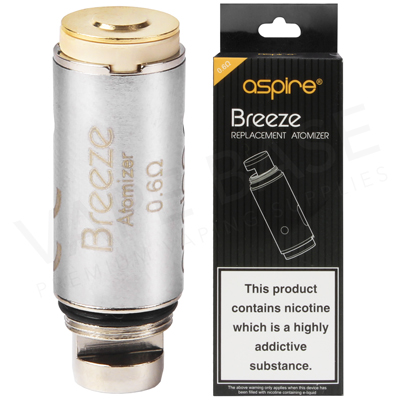 Hardware Brand:

Aspire

Hardware Product Type:

Vape Coils

Product Type:

Pods (Open)
The Aspire Breeze Replacement Vape Coils are designed for use with the Aspire Breeze Kit and the Breeze 2 Kit.
These vape coils register a 0.6 Ohm resistance for improved sub ohm vaping; like the Nautilus X Coils they feature a U-shaped chamber for increased flavour.
The 1.2 Ohm coils offer a more restricted inhale, working well with high PG eliquids that are 50% PG or higher as well as salt nicotine blends.
Alternate Choices