Aspire SLX Arctic Watermelon Prefilled Nic Salt Pod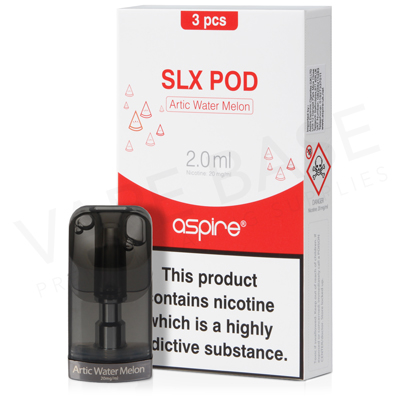 The Aspire Arctic Watermelon SLX replacement pods are designed for use with the Aspire SLX kit only. Featuring a 2ml e-liquid capacity with 20mg of salt nicotine, this pre-filled cartridge is a tropical fruit blend with cool notes. A juicy watermelon flavour is fused with an icy bite for a distinct vape.
Featuring an integrated 1.3 Ohm ceramic coil, the SLX pods provide a long lifespan with the reduction of spit backs and dry hits. The organic embedded cotton within the coil extracts clear flavour and feature Element's branded nicotine salt for a smooth throat hit.
Alternate Choices