10 of Diamonds Nic Salt E-Liquid by Red Liquid 21 Vape Salts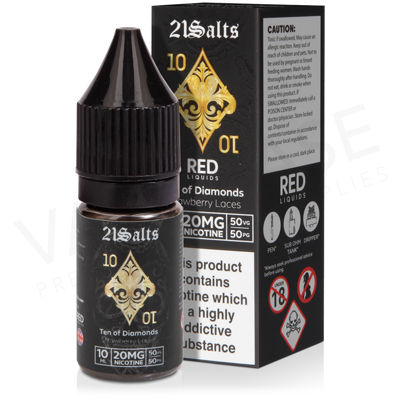 Ten Of Diamonds e-liquid by Red Liquid is perhaps the sweetest in the range. Blended to taste just like strawberry laces, the fruit flavour on inhale is intensified by the taste of candy.
Featuring a 20mg nicotine concentration, this e-liquid utilises salt nicotine. Salt nic not only creates a smoother throat hit, it also interferes with flavour less.
Created for mouth to lung vape kits, such as pod kits and classic starter kits, this e-liquid features a 50% VG concentration.