The Humidor E-Liquid by Firewater Nic Salt
The Humidor Pack by Firewater contains all three flavours in the Firewater range in 3 x 10ml bottle multipacks. These include: No. One, a robust tobacco taste with notes of sweet bourbon; No. Two, a tobacco flavour with a lime and cola mix, and No. Three, a tobacco blend with hints of amaretto and red fruit.
These eliquids have a 50% VG ratio, suited for use with a vape starter kit or pod device. Available in a salt nic version which have a 20mg nicotine content, but when vaped create a smooth throat hit.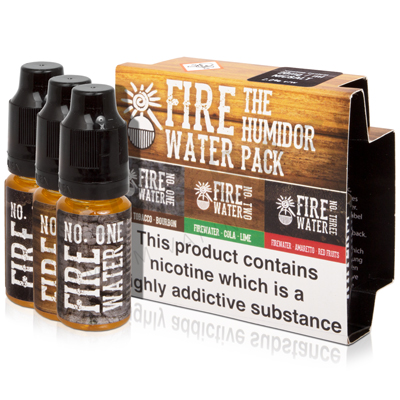 eLiquid Bottle Size:

3 x 10ml

eLiquid Brand:

Manabush

eLiquid Mix:

50% VG

Nicotine Strength:

20mg

Product Type:

TPD Eliquid

RRP

£10.99
Alternate Choices
Product Categories