Sweet Leaf E-Liquid by Liquid State Vapors 50ml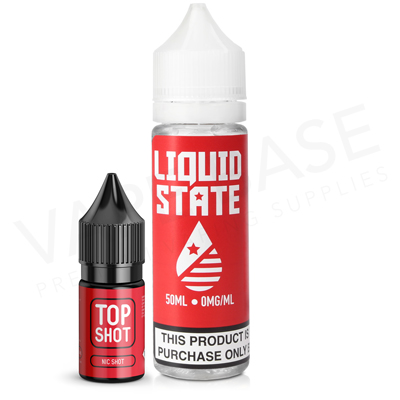 Incl Free Top Shot Nic Shot
eLiquid Bottle Size:

50ml + 10ml

eLiquid Brand:

Liquid State

eLiquid Mix:

70% VG

Nicotine Strength:

0mg

Product Type:

Shortfills

RRP

£14.99
Sweet Leaf eliquid by Liquid State is a citrus blend reminiscent of ice tea. The lemonade taste is combined with peach and a sweet tea for an authentic tasting vape.
These eliquids have an 80% VG blend, ideal for use with a sub ohm tank or kit.
Available as a 50ml shortfill with 0mg nicotine strength, each Liquid State shortfill comes with a 10ml 18mg Top Shot Nicotine Booster that when added will create 60ml of 3mg eliquid.
Liquid State are manufactured in the US, known for complex, authentic-tasting dessert blends.
Alternate Choices