Pineapple Coconut Shortfill E-Liquid by Aisu Yoguruto 50ml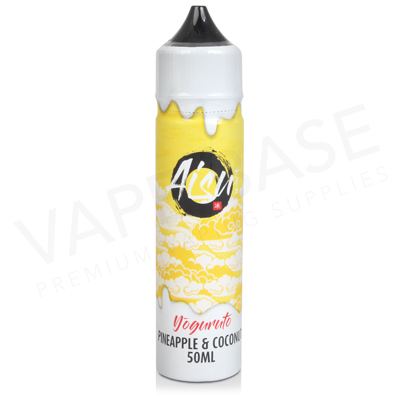 eLiquid Bottle Size:

50ml

eLiquid Brand:

ZAP! Juice

Eliquid Flavour Group:

Bakery & Dessert , Other Fruit

eLiquid Mix:

70% VG

Eliquid Nicotine Strength:

0mg

Eliquid Nicotine Type:

Salt Nicotine

Product Type:

Shortfills

RRP

£13.99
Pineapple and Coconut e-liquid by Aisu Yoguruto is an exotic fruit fusion with cool and creamy notes. The fusion of yoghurt and ice works very well with pineapple and coconut.
This e-liquid features a 70% VG concentration, meaning it works very well with sub ohm kits offering a balance of flavour and vapour production.
Each 50ml shortfill comes with a Zap! Juice salt nicotine booster shot. Adding this shot is a quick way for your customers to create 60ml of 3mg e-liquid.
Alternate Choices