Phat Phunk E-Liquid by PhatPhog Salt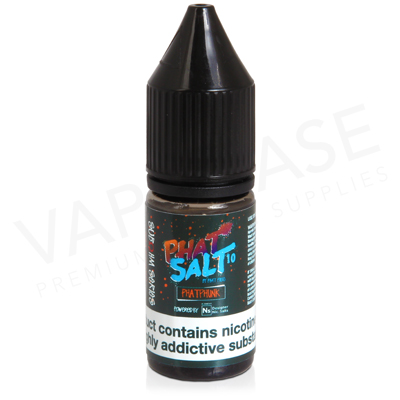 eLiquid Bottle Size:

10ml

eLiquid Brand:

PhatPhog

eLiquid Mix:

60% VG

Nicotine Strength:

10mg , 20mg

Product Type:

TPD Eliquid
Phatphunk eliquid by Phat Phog is a fresh-tasting fruit flavour with cool notes. The tangy taste of pineapple hits straight away, softened by the cool, sweet notes of spearmint.
Created for use with mouth to lung vape kits, like starter kits and pod devices, Phat Phunk is a 60% VG eliquid.
By using salt nicotine, Phat Phog have created a collection of eliquids that offer a smoother throat hit when vaped. Salt nic also interferes less with flavour than standard freebase - for enhanced taste. Available in 10mg and 20mg nicotine concentrations.
Alternate Choices