NS Neon Green Slushie E-Liquid by FAR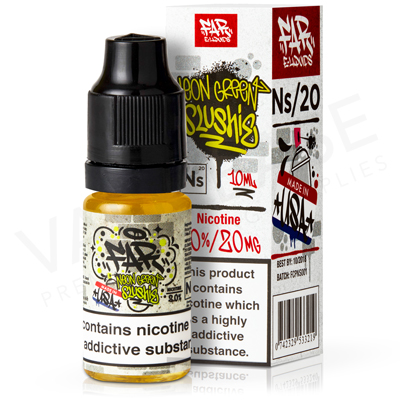 eLiquid Bottle Size:

10ml

eLiquid Brand:

Element

Eliquid Flavour Group:

Menthol & Mint , Other Fruit

eLiquid Mix:

65% VG

Eliquid Nicotine Strength:

5mg , 10mg , 20mg

Eliquid Nicotine Type:

Salt Nicotine

Product Type:

TPD Eliquid
Neon Green Slushie NS e-liquid by Element has been blended to taste like a classic ice slushie. The strong and sweet menthol flavour is undercut by a tart lime on exhale, for an authentic taste.
Element NS e-liquids use salt nicotine, the result is a far smoother throat hit when vaping, as well as faster absorption of nicotine. This has made them popular amongst both new and experienced vapers. This blend is available in 5mg, 10mg and 20mg nicotine concentrations.
Thanks to the 65% VG concentration these e-liquids will create a discreet amount of cloud as well as delivering a clear flavour. For best results, they should be paired with mouth to lung vape kits - such as a pod or starter kit.
Alternate Choices