Neon Berry E-Liquid by Salty Fog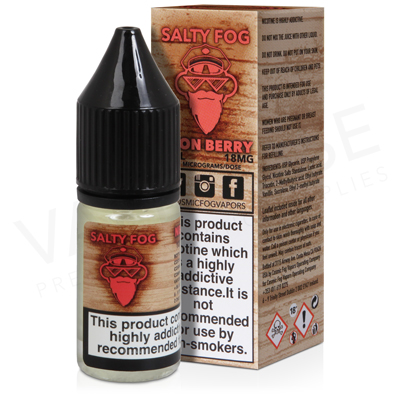 eLiquid Bottle Size:

10ml

eLiquid Brand:

Salty Fog

eLiquid Mix:

50% VG

Nicotine Strength:

18mg

Product Type:

TPD Eliquid

RRP

£5.99
Neon Berry eliquid by Salty Fog is a complex fruit blend with creamy notes. A combination of strawberry, orange and raspberry creates a sweet inhale, with a sharp aftertaste, softened on exhale by dairy cream.
The Salty Fog collection has been created by Cosmic Fog, this range uses salt nicotine that creates a smoother throat hit when vaped, compared to standard eliquid. This eliquid is available in 10mg and 18mg nicotine strengths.
Featuring a 50% VG / 50% PG composition, this eliquid has been blended for discreet cloud production. We recommend pairing this eliquid with low wattage devices, like vape starter kits and pod devices.
Alternate Choices