Master Blue Shortfill E-Liquid by Flavour Treats Classics 100ml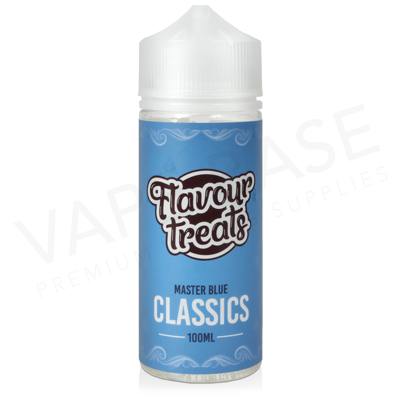 Bottle Size:

100ml

Brand:

Ohm Boy

Flavour Group:

Berry Fruit , Menthol & Mint

Mix:

70% VG

Nicotine Strength:

0mg

Nicotine Type:

Nicotine Free (0mg)

Product Type:

Shortfills

RRP

£9.99
Master Blue Shortfill e-liquid by Flavour Treats Classics is a mix of bold berry flavours and cooling mint. A summer-fruit inhale with a lightly botanical, wintery exhale.
Each 100ml shortfill comes in a 120ml bottle, so that there's space for two 10ml nic shots to be added. This means that every customer can tailor the nicotine amount to suit them.
Made at 70% VG, their e-liquids are designed for DTL (Direct to Lung) vape kits and will produce a larger amount of vapour.
Alternate Choices