Lemon Sherbet E-Liquid by Double Drip 50ml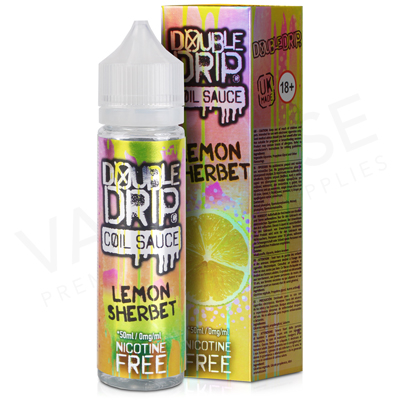 eLiquid Bottle Size:

50ml

eLiquid Brand:

Double Drip

Eliquid Flavour Group:

Chocolates & Sweets , Other Fruit

eLiquid Mix:

80% VG

Eliquid Nicotine Strength:

0mg

Eliquid Nicotine Type:

Nicotine Free (0mg)

Product Type:

Shortfills

RRP

£13.99
Lemon Sherbet shortfill e-liquid by Double Drip recreates the taste of classic candy. The sweet and sharp taste of lemon comes through straight away, fused with a fizzy sherbet to finish.
Double Drip shortfill e-liquid features a high, 80% VG concentration. This means it will create very large amounts of vapour, while still delivering enhanced taste. For best results, it should be paired with a sub ohm vape kit.
The benefit of a 50ml shortfill like this is that they allow your customers to easily create larger amounts of nicotine-containing e-liquid. While also choosing exactly how much, and what kind of, nicotine is used.
Alternate Choices