Lemon Cake Shortfill E-Liquid by Frumist Desserts 100ml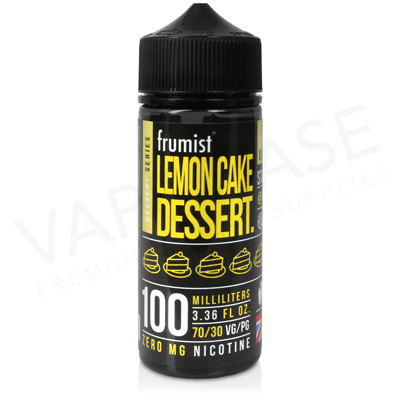 eLiquid Bottle Size:

100ml

eLiquid Brand:

Frumist

Eliquid Flavour Group:

Bakery & Dessert , Other Fruit

eLiquid Mix:

70% VG

Eliquid Nicotine Strength:

0mg

Eliquid Nicotine Type:

Nicotine Free (0mg)

Product Type:

Shortfills

RRP

£14.99
Lemon Cake shortfill e-liquid by Frumist Desserts is a dessert blend with a citrus twist. The rich taste of sponge cake is sharpened by notes of lemon on exhale.
Each 100ml shortfill can be combined with two 10ml nicotine shots to increase nicotine content. For example, adding two 18mg shots will create 120ml of 3mg e-liquid.
Thanks to its 70% VG concentration, this e-liquid will create a large amount of vapour. We recommend pairing it with a sub ohm vape kit.
Alternate Choices