Lemon Cake Nic Salt E-Liquid by Frumist Desserts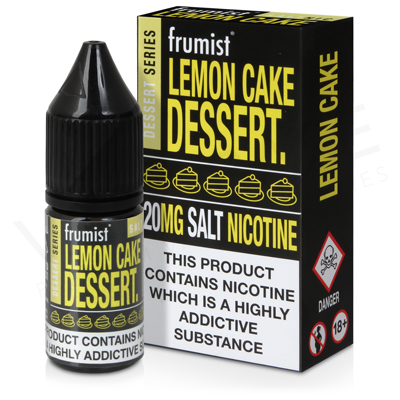 eLiquid Bottle Size:

10ml

eLiquid Brand:

Frumist

Eliquid Flavour Group:

Bakery & Dessert , Other Fruit

eLiquid Mix:

50% VG

Eliquid Nicotine Strength:

10mg , 20mg

Eliquid Nicotine Type:

Salt Nicotine

Product Type:

TPD Eliquid
Lemon Cake nic salt e-liquid by Frumist Desserts Salts is a balanced blend that features sweet and sharp notes. The zingy taste of lemons pairs well with the richer sponge cake flavour.
Featuring nic salt for a smoother throat hit, this e-liquid is available in either a 10mg or 20mg strength.
Thanks to its 50% VG concentration, this blend is the ideal choice for use with MTL vape kits.
Alternate Choices