Innokin Gala Pod System Vape Kit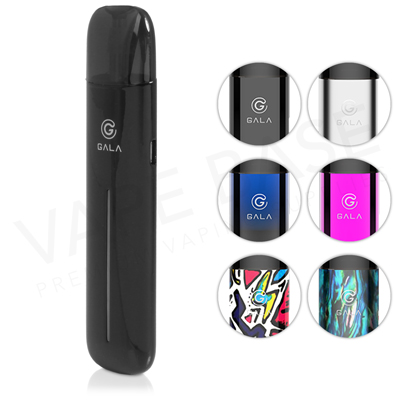 Hardware Brand:

Innokin

Hardware Product Type:

Open Pod Kit

Product Type:

Open Hardware
The Innokin Gala is a refillable pen-style pod device with an MTL (Mouth To Lung) inhale, it uses disposable 2ml pods, ideally suited to salt nicotine eliquids for a smoother throat hit. Featuring a vertical colour changing LED bar, the 2ml pods are built with the innovative 0.5 Ohm KAL mesh coils.
A lightweight design constructed from durable zinc alloy makes the Gala a pocket-friendly vape device. Featuring a 500mAh built-in battery with a fixed wattage output, there is no setup required, simply insert your pod filled with eliquid and start vaping.
The LED bar on the face of the device can be changed by simply shaking the device. An inhale activation provides an MTL draw similar to a cigarette.
To refill, simply unplug the silicone stopper located at the bottom of the pod, fill with an eliquid of your choice before plugging back in tightly to reduce the chance of leakage.
With a coil resistance of 0.5 Ohm or 0.8 Ohm, the Gala refillable pods use a KAL mesh coil build with an increased surface area. Despite the sub ohm resistance, this device is designed to be used with high PG eliquids whilst also being highly compatible with salt nicotine eliquids.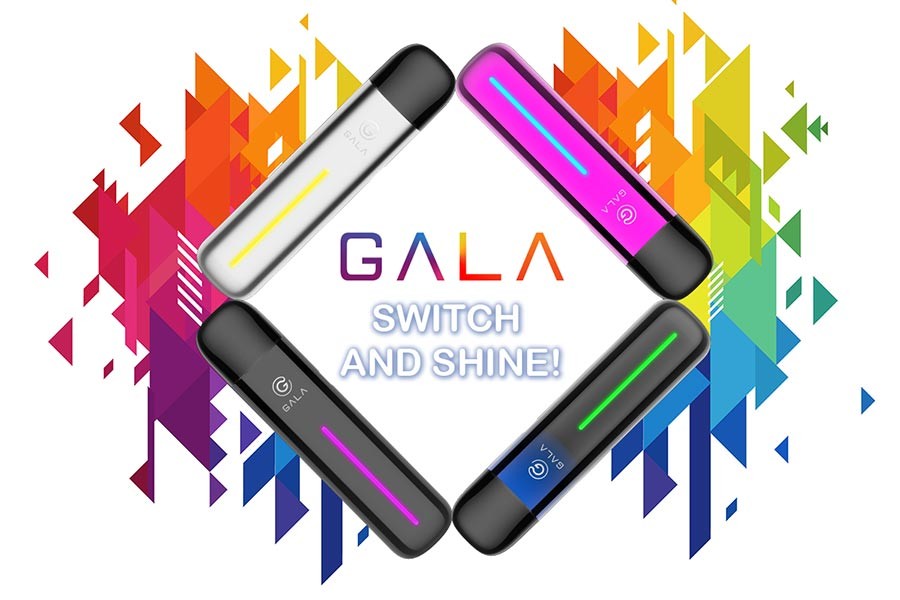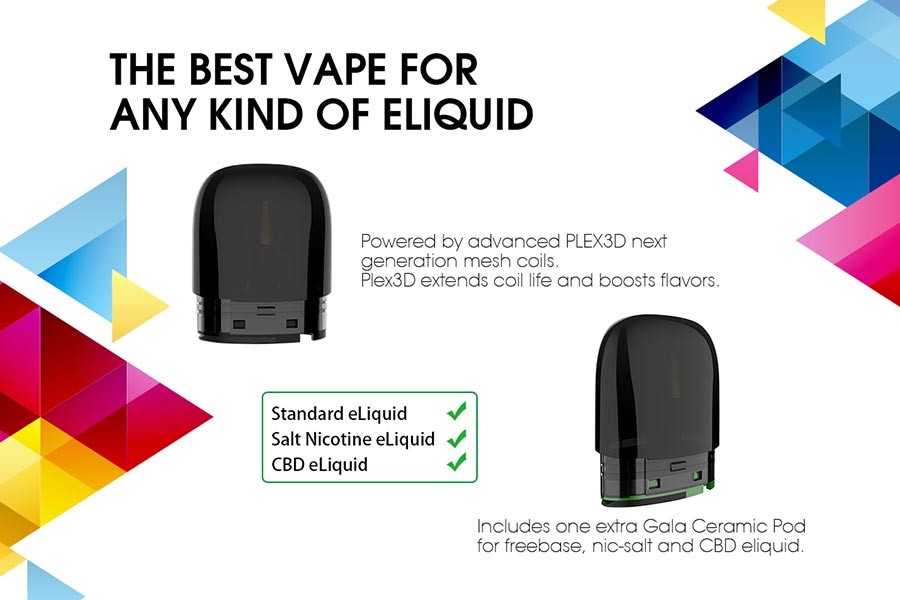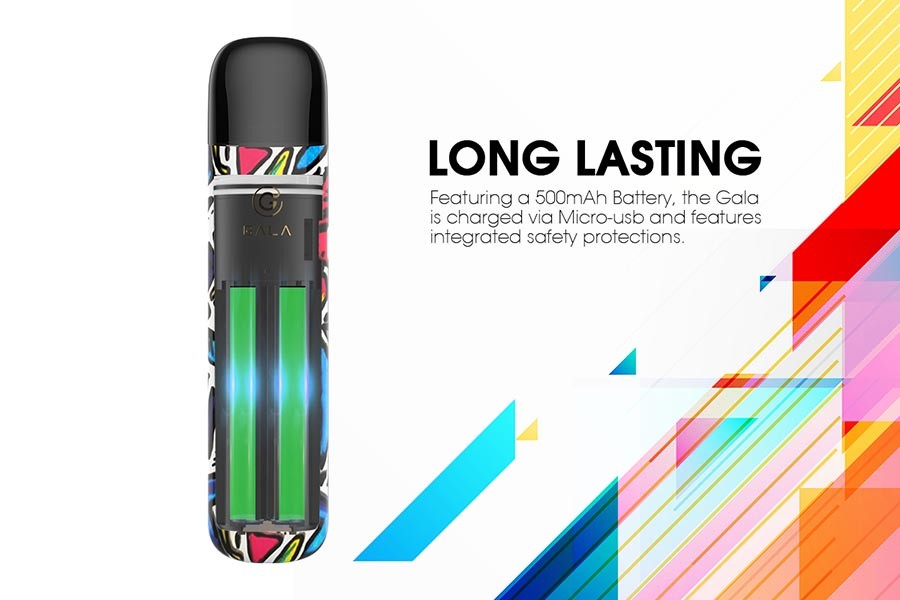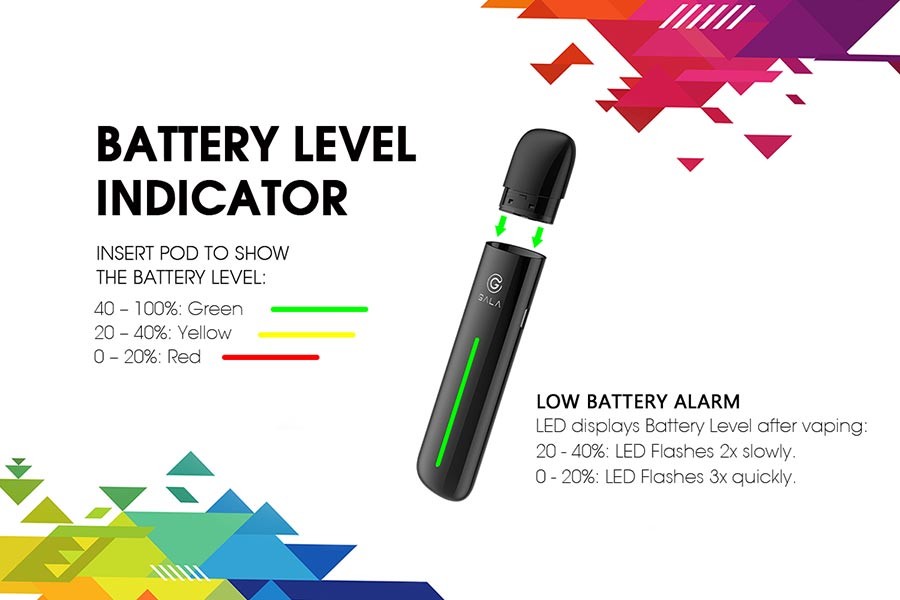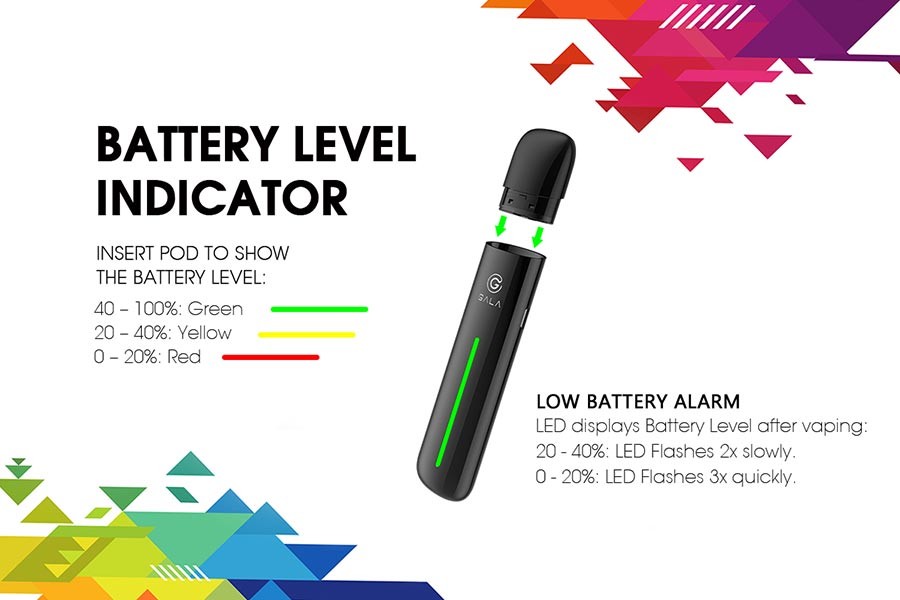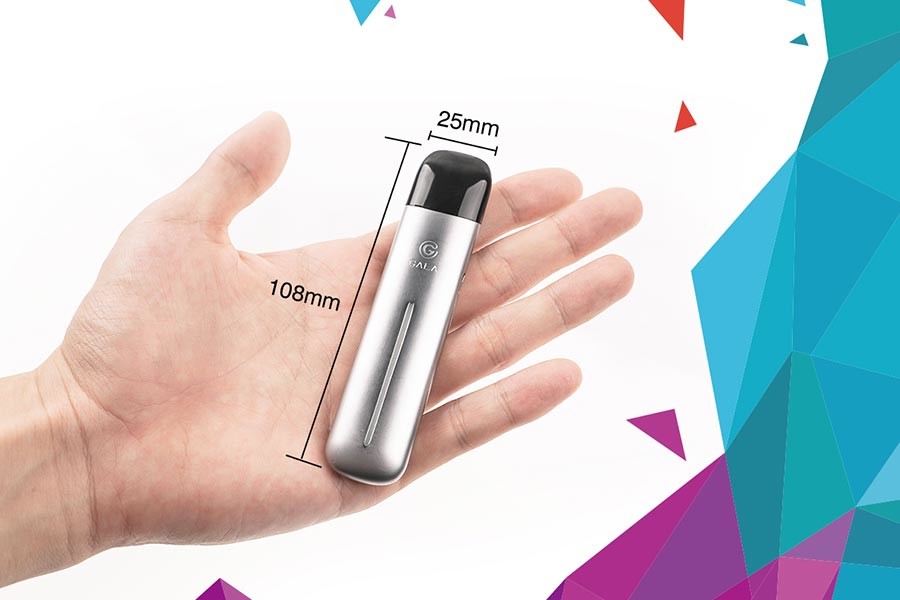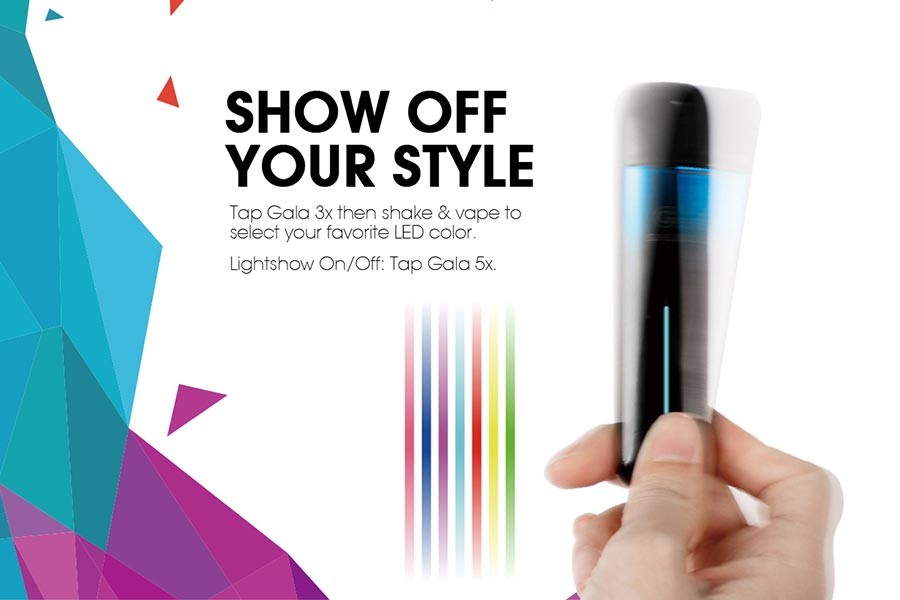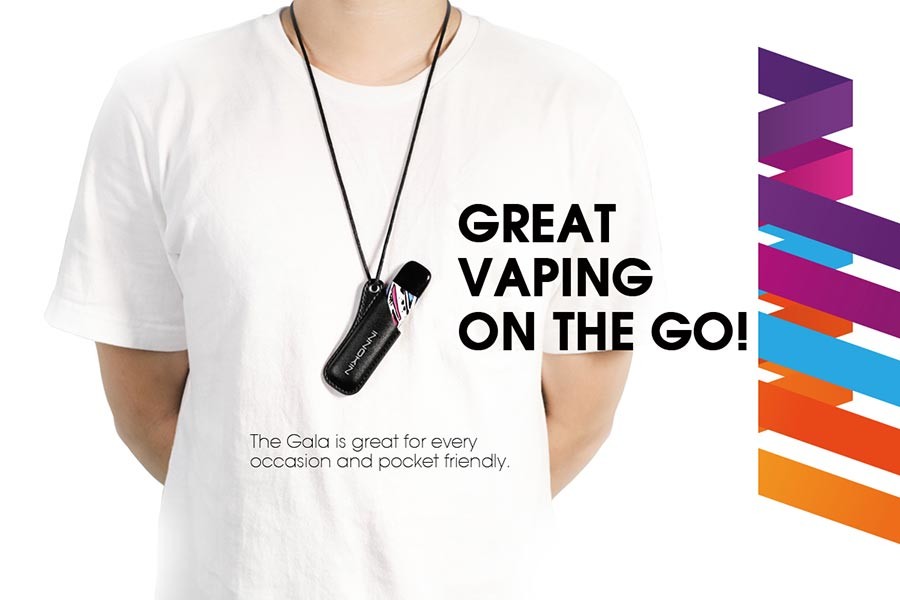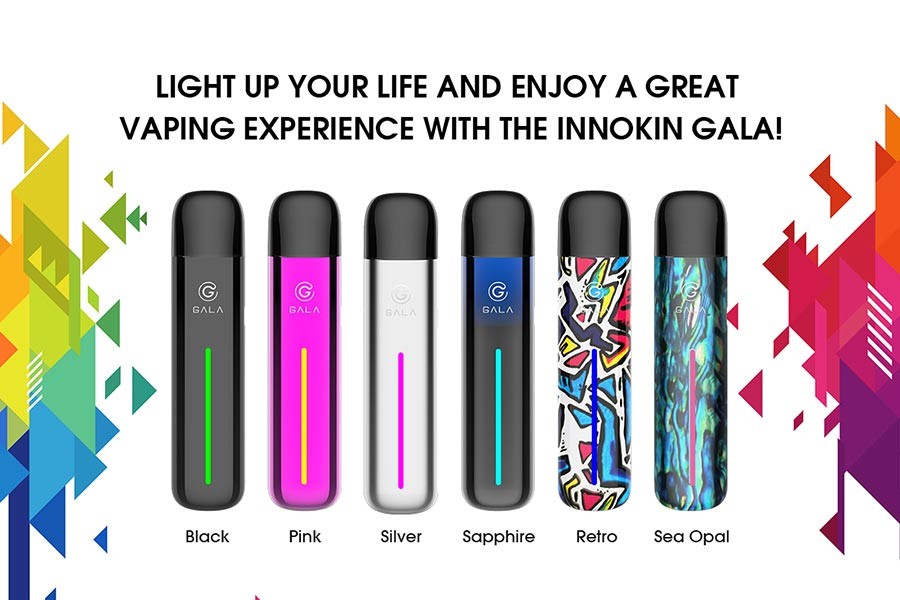 Alternate Choices