Fat Boy E-Liquid by Nasty Juice 50/50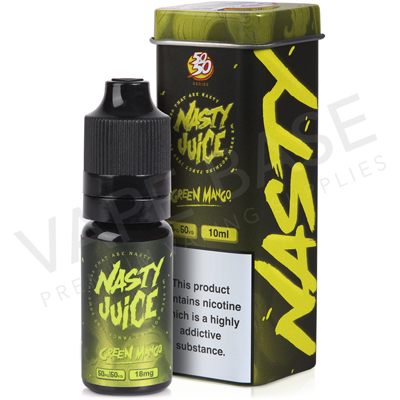 eLiquid Bottle Size:

10ml

eLiquid Brand:

Nasty Juice

Eliquid Flavour Group:

Berry Fruit , Menthol & Mint , Other Fruit

eLiquid Mix:

50% VG

Eliquid Nicotine Strength:

6mg , 12mg , 18mg

Eliquid Nicotine Type:

Freebase Nicotine

Product Type:

TPD Eliquid
Fat Boy e-liquid by Nasty Juice features a distinctive tropical fruit flavour combined with mint. From your first vape, you'll taste the sweet flavour of mango, complemented by the low mint.
Part of the Nasty Juice 50/50 range, this is a 50% VG e-liquid that will create a discreet amount of vapour, working best with mouth to lung vape kits - like a pod or starter kit.
To suit the VG concentration, you can find Fat Boy in 6mg, 12mg and 18mg nicotine strengths - so your customers can match flavour with their ideal nicotine level.
Alternate Choices