Efest iMate R4 3A Fast Charger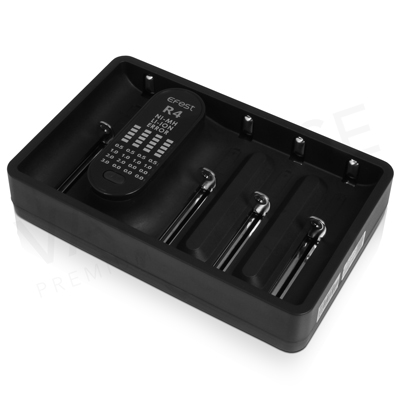 The Efest iMate R4 is a four-bay external charger, designed for vape batteries, with the ability to charge up to four batteries at the same time. Compatible with popular models, it can safely charge AA, AAA, 18350, 18650, 20700 and 21700 batteries. Charge status and battery information are clearly displayed, to allow for better tracking.
What sets this particular charger apart is the maximum charge current, allowing up to 3.0 A. this ensures faster recharging of batteries. The built-in chipset provides not only accurate readings but also keeps the batteries and user safer, thanks to programmed protections such as overcharge prevention.
Alternate Choices