DigiFlavor Helix Vape Kit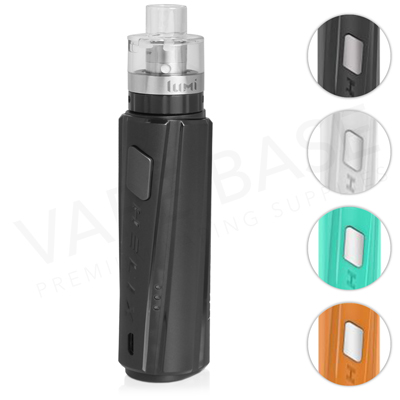 Hardware Brand:

Geek Vape

Hardware Product Type:

Vaping Kit

Product Type:

Open Hardware
The DigiFlavor Helix Kit has been designed to offer vapers a lightweight and simple to use sub-ohm vape kit. Powered by a single 18650 vape battery, this kit is made up of the 2ml disposable Lumi tank and Helix mod. We recommend pairing it with high VG eliquids, that are 60% VG or higher.
Designed as one of the first fully disposable sub-ohm tanks, the Lumi is fitted with a 0.3 Ohm mesh coil for creating large clouds and delivering clearer flavour eliquid. Refillable like a standard tank, when the coil deteriorates the tank itself can be replaced, so there is no messy coil change or maintenance to contend with.
The Helix features single button operation and three power output modes. These modes allow users to find the balance between cloud and flavour production, tailored to match the resistance of the Lumi coil.
Alternate Choices