Cush Man E-Liquid by Nasty Juice 50/50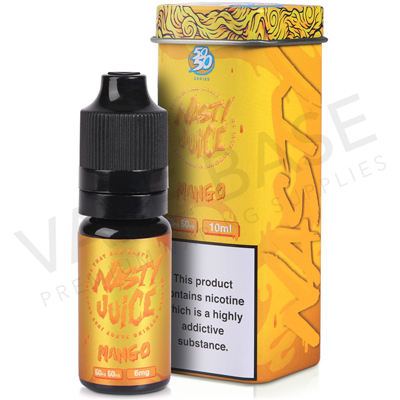 eLiquid Bottle Size:

10ml

eLiquid Brand:

Nasty Juice

Eliquid Flavour Group:

Menthol & Mint , Other Fruit

eLiquid Mix:

50% VG

Eliquid Nicotine Strength:

6mg , 12mg , 18mg

Eliquid Nicotine Type:

Freebase Nicotine

Product Type:

TPD Eliquid
Cush Man e-liquid by Nasty Juice Yummy Fruity is a tropical blend with cool notes. The sweet taste of mango is complemented by the cool, light flavour of low mint.
Featuring a 50% VG concentration, this Yummy Fruity e-liquid has been blended especially to support mouth to lung vape kits.
Available in 10ml bottles, there's the option of 6mg, 12mg and 18mg nicotine strengths, to match flavour with nicotine concentration.
Alternate Choices