Tropical Thunder CBD E-Liquid by Calicush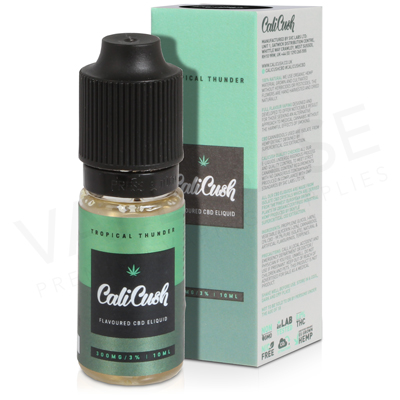 Calicush Tropical Thunder CBD e-liquid by Honest Hemp is a tropical fruit medley containing an earthy layer. A fusion of pineapple and mango is complemented by terpenes for a layered flavour.
Available in 10ml bottles we stock 100mg, 300mg and 600mg CBD concentrations. This is an 80% PG blend that works best in starter kits and pod devices. This e-liquid contains no nicotine or THC.
Alternate Choices