Aspire Minican Kit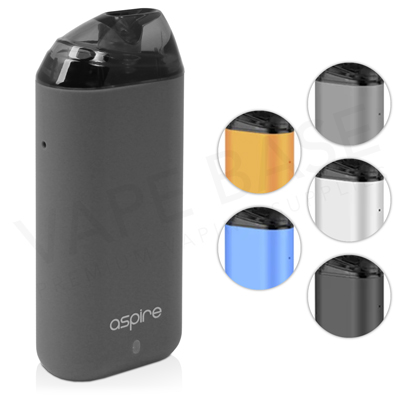 Coil Resistance:

1.2 ohm

Coil Types:

Mesh Coils

Hardware Brand:

Aspire

Hardware Product Type:

Open Pod Kit

Product Type:

Open Hardware

Vape Kit Battery Type:

Built In Battery

Vape Kit Eliquid Type:

50VG / 50PG (Universal) , High PG (Mouth-To-Lung)

Vape Kit Features:

Bypass Mode , Fixed Wattage , Inhale Activated

Vape Kit Type:

Compact Portable Kits , Mouth to Lung kit , POD Style

Vape Kit User Type:

Advanced Vaper , Beginner Vaper , Intermediate Vaper
The Aspire Minican pod kit is simple and reliable, making it the ideal recommendation for new vapers or experienced ones looking for a smaller device for using on the go. Powered by a built-in 350mAh battery, it features inhale activation and a bypass output, so there's no menu systems to contend with or set up in relation to picking a power level. Each kit comes complete with specially designed refillable 2ml Minican pods.
Small enough to fit in your pocket and boasting a long battery life, the Minican is vape kit that can be relied on all day. It produces a discrete amount of vapour supporting a mouth to lung vaping style. This style will feel very familiar and makes it easier for a new user to transition to vaping.
The Minican 2ml pods feature a built-in 1.2 Ohm mesh coil. Mesh coils such as these will heat more e-liquid at a faster rate, this results in a much better flavour overall. The mesh design also stops hot spots from occurring and means the coil will last longer. For best results, a high PG e-liquid that's 50% PG or higher should be used.
Alternate Choices